View and download subscription invoices
Who can use this feature
Only team owners or admins can view and download team invoices.
View and download copies of your Figma invoices. As Figma doesn't include a copy of your invoices in your billing emails. We recommend saving a copy of these invoices for accounting purposes.
Note: If you delete your team or Figma account, you won't be able to access these invoices in Figma. If you need copies of your invoices, please reach out to the Figma support team on support@figma.com for assistance.
View invoices
Open the team in the file browser.
Click the Billing tab at the top of the page.
Find the invoice you want to download in the list. The most recent invoice is at the top.
Click the View invoice link to open the invoice in Stripe.
Click the View invoice details > to view a detailed invoice.
Click Download... ↓ to save a copy of the invoice.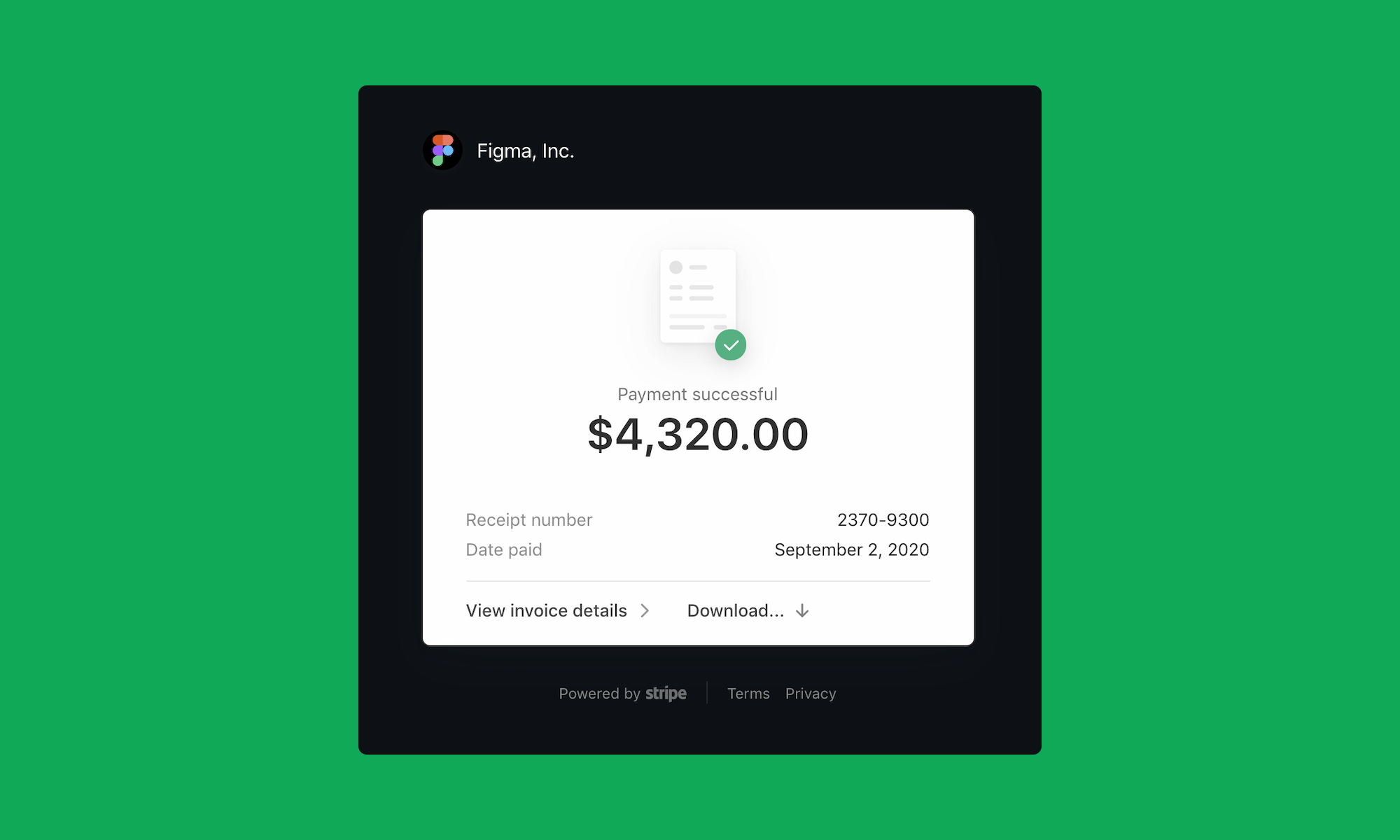 Custom invoice settings
Some businesses may want to customize their team's invoices. This could be to add a Trading Name, Company, Address or Tax ID.
If you need more information to appear on your invoices, please contact the Figma support team. We'll do our best to accommodate your request.
Click the help icon in your account and select Get Help. Or send an email at support@figma.com.
Make sure to include in your message the information you want on the invoice!