Organize your FigJam board with sections
Before you start you should know
Supported on any team or plan.
Anyone who is logged in and has can edit access can create sections.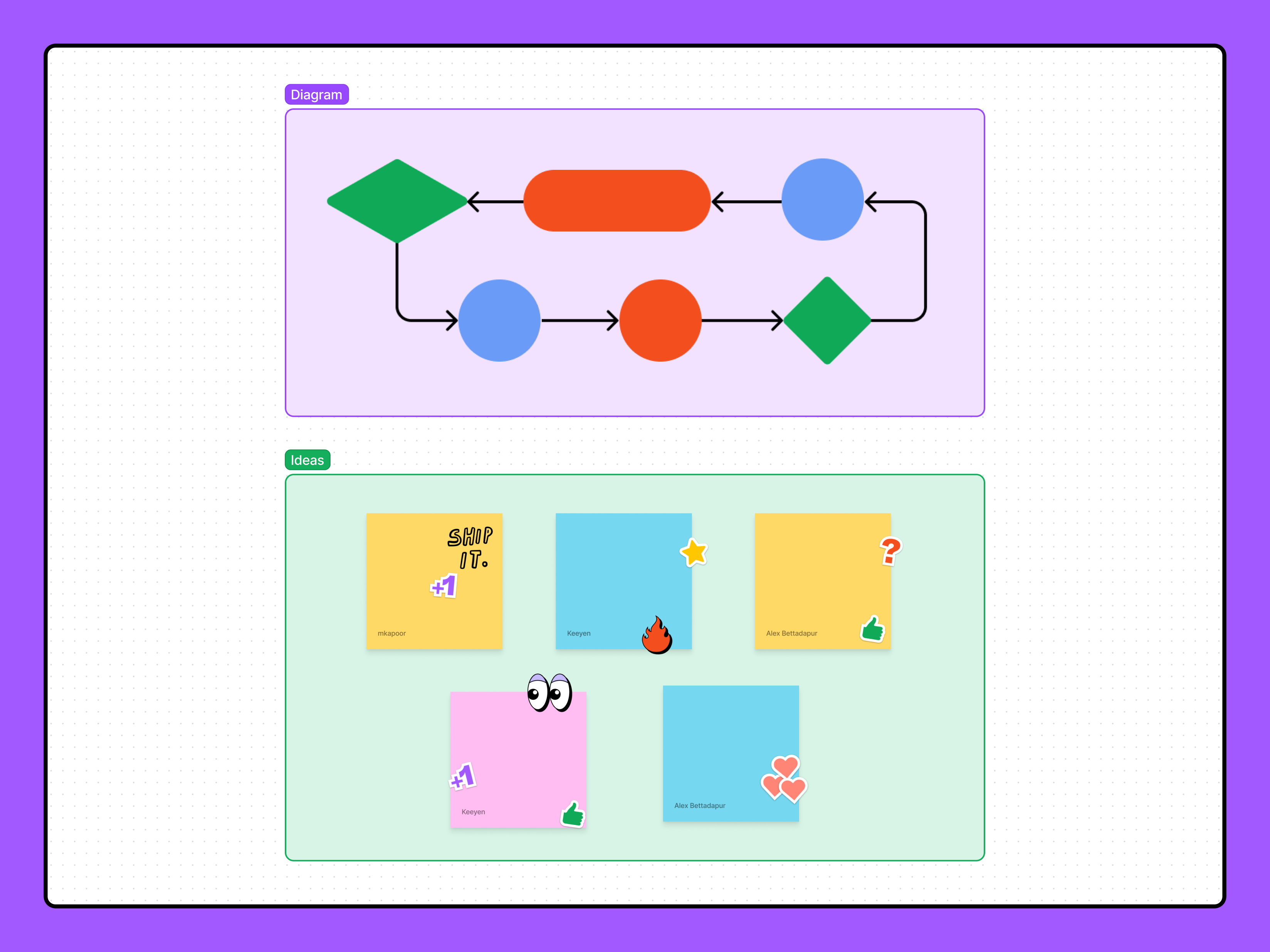 Organize your board with labeled sections to group related objects or guide workshop participants through activities. Sections let you:
Cluster objects together without having to group them
Contain objects that can be moved together around the board
Hide sections of the board that can be revealed when needed
Link collaborators to a specific section of the board
Create a section
There are two ways to create a section on your board.
Toolbar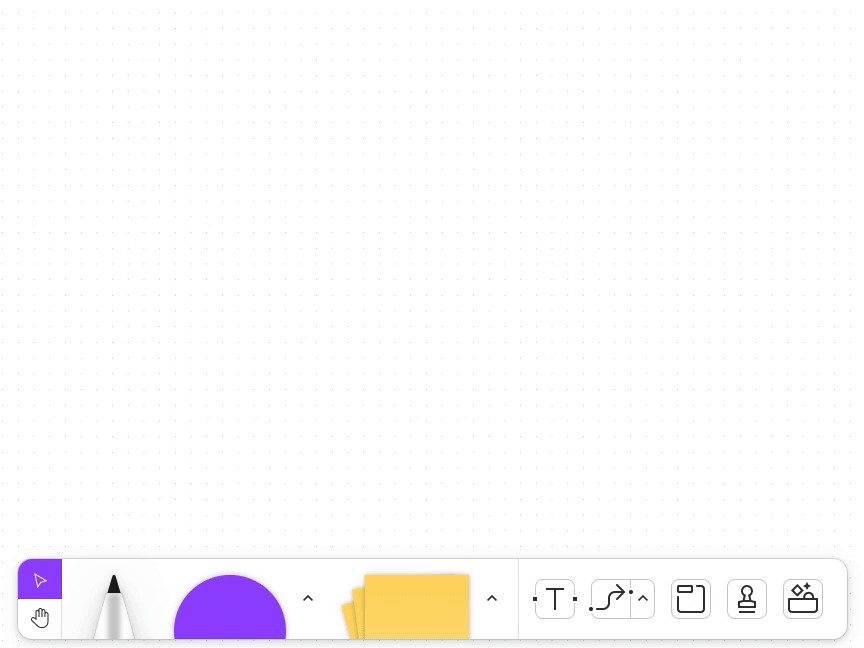 Click in the bottom toolbar or use the keyboard shortcut ⇧ Shift S.
Click the location of the board where you'd like the section to go to create a square section, or click and drag to create a custom sized section.
You can also click and drag a section over the objects you want to add to it.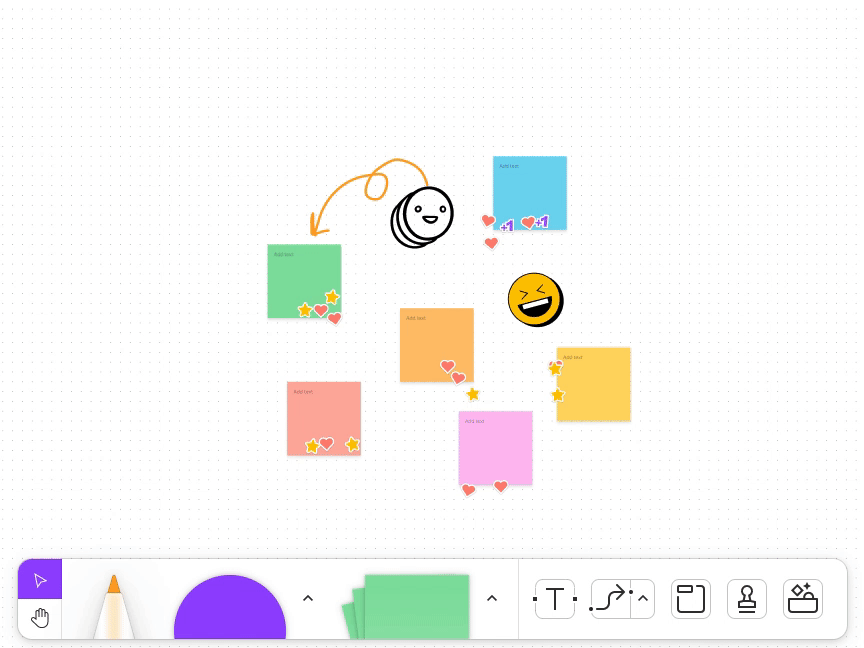 From selection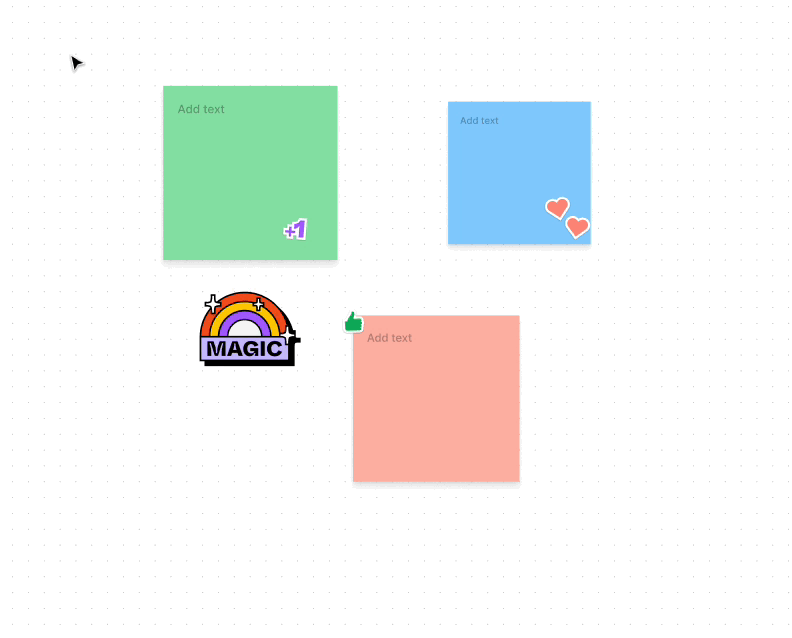 Click and drag objects on the board you'd like to add to a section.
Right-click the selection.
Click Create section from the menu.
Learn more about selecting objects in FigJam →
Add objects to section
There are a few ways to add objects to a section:
Move a section over an object
Resize a section over an object
Select and move an object into a section using your mouse or keyboard arrows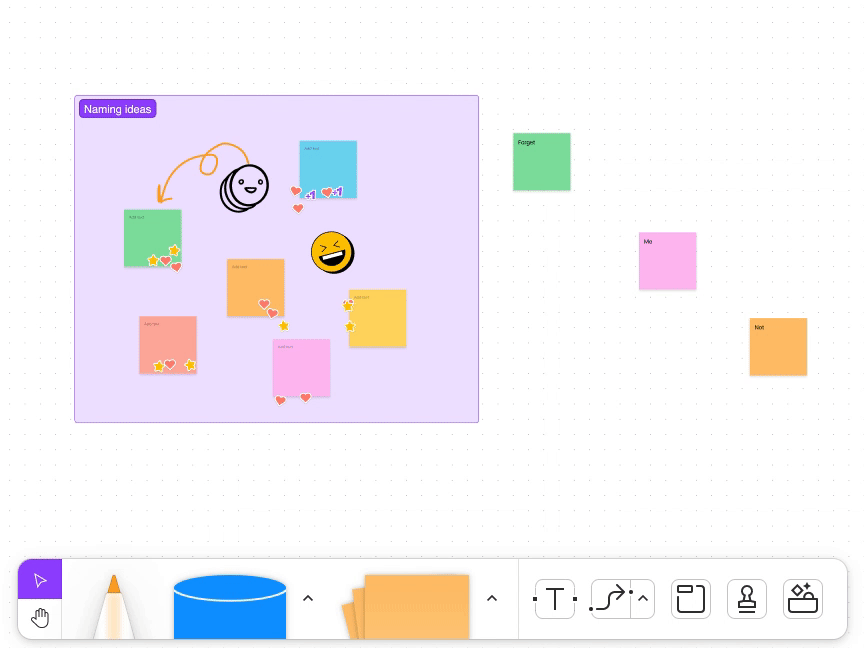 Tip
Press ⇧ Shift then click and drag to select multiple objects in a section.
Edit section title
To edit a section title:
Create or select a section on the board.
Click from the section's toolbar.
Enter a new name and press Return / Enter.
You can also double-click the section's name to edit.
Remove title
Double-click title or press .
Delete text.
Press Return / Enter.
To add add a title back, press in the section's toolbar.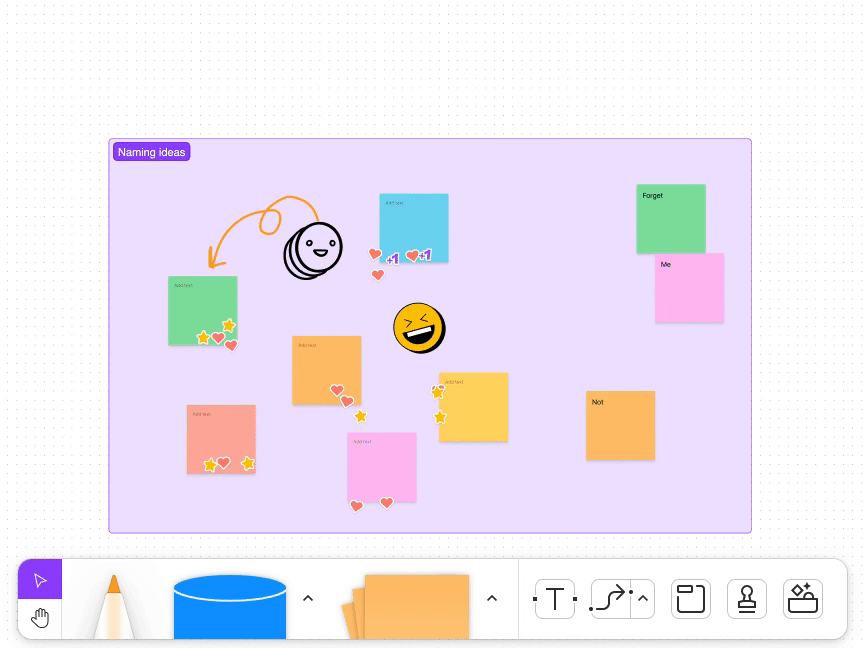 Hide section
Hiding sections comes in handy when you want to hide content without deleting it, or to expose content when needed during a presentation or group exercise.
Press to hide a section and to show it again.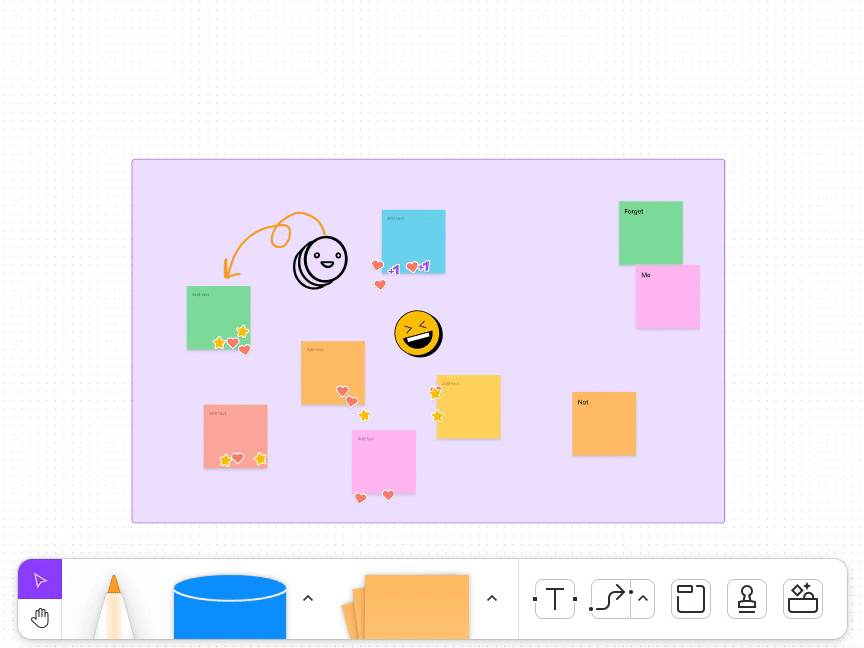 Delete section
To delete a section:
1. Select the section.
2. Press Delete / Backspace.
Deleting a section also deletes its contents. To delete a section without deleting its contents, select everything in the section and drag it to another place on the board.