Doodle in FigJam with the marker tool
Use the marker tool to draw on the board or other objects. It's a fun way to call attention to something on the board or doodle something fun.
Note
FigJam doesn't currently support doodling with a stylus like Apple Pencil.
Use the marker
To start drawing your next masterpiece:
Click the marker in the toolbar or press M.
Pick a color and thin or thick stroke weight.
Click and drag on the board to doodle.
The marker tool stays active until you select another tool or press Esc. By default, the marker draws with a thin, gray stroke. (that's boring, so mix it up!)
If you're looking for a bit more structure in your doodles, hold Shift to draw a straight line.
Note
Marker doodles can't be contained by a shape or sticky. You can draw on them, but they remain separate objects on the board.
Edit marker doodles
Color and stroke weight
You can change a marker doodle's color and stroke weight at any time.
Select the drawing on the board.
Click the color picker to change color or click to change the stroke weight.
Size
Drag the side or corner of a doodle's bounding box to resize it. Doodles can only be resized proportionally.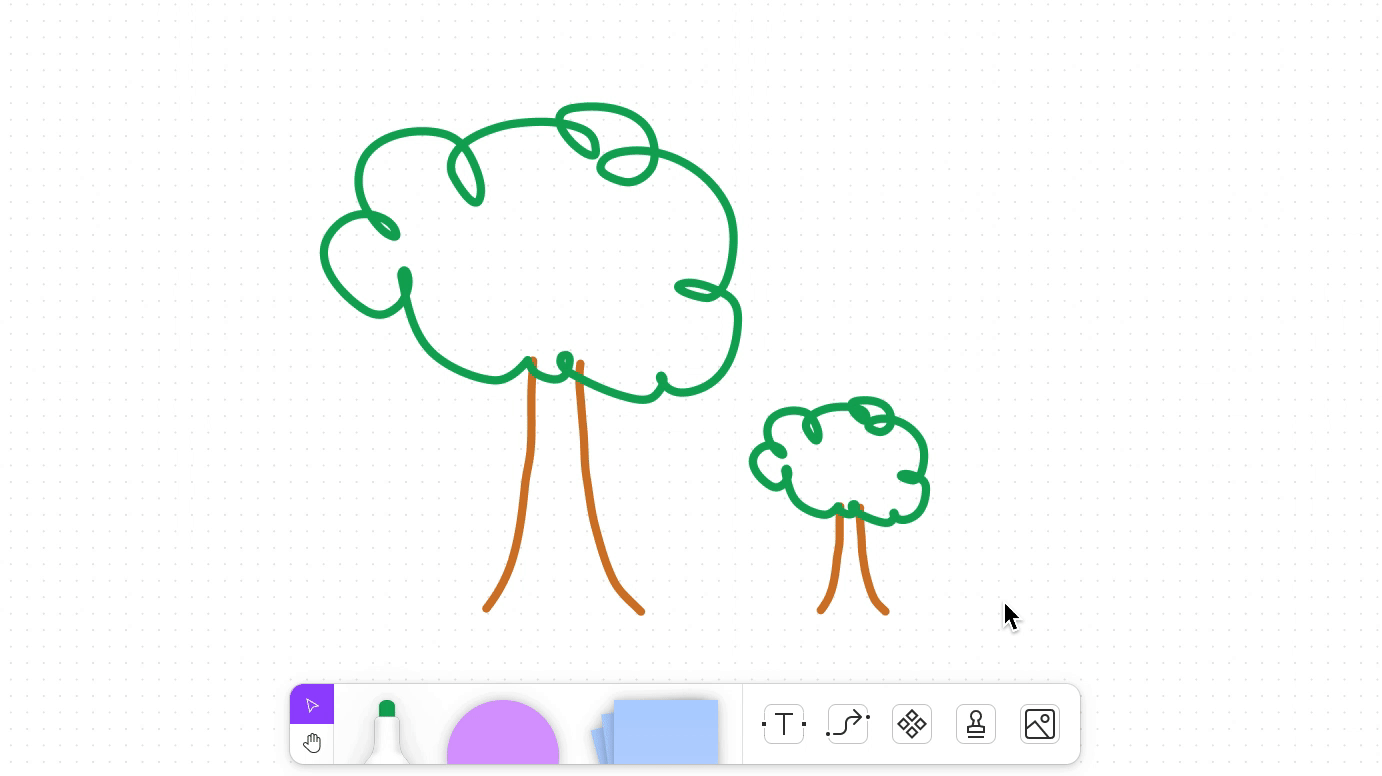 Delete marker doodles
To delete a marker doodle:
Select any doodles you want to remove.
Press Delete .