Manage libraries for your drafts
Before you start
Who can use this feature
From your draft files, you can access style and component libraries from any teams of which you're a member.
Tip: If you're in an organization, you'll get access to any organization-wide libraries in your drafts. You can also choose which other organization libraries you want to access in your drafts.
Manage libraries
Manage which libraries are available in your drafts from your account settings. You can choose to make libraries available in Design files, FigJam files, or All files.
Click your name in the top-left corner to open the account menu.
Select Settings.
Under the Library heading, select Enable Libraries for all files in your Drafts.
View a list of available libraries in the library modal. In your drafts, you can view and enable:

Styles from published libraries in your drafts or Starter teams.
Styles and components from published libraries in any Professional and Education teams.
Access styles and components from organization-wide libraries.

Click the library name to view the styles and components in that library.
Click Off next to the library.
Choose which files to make the library available in:

Design files
FigJam files
All files

To remove a library from your files, click next to the current setting and select Off.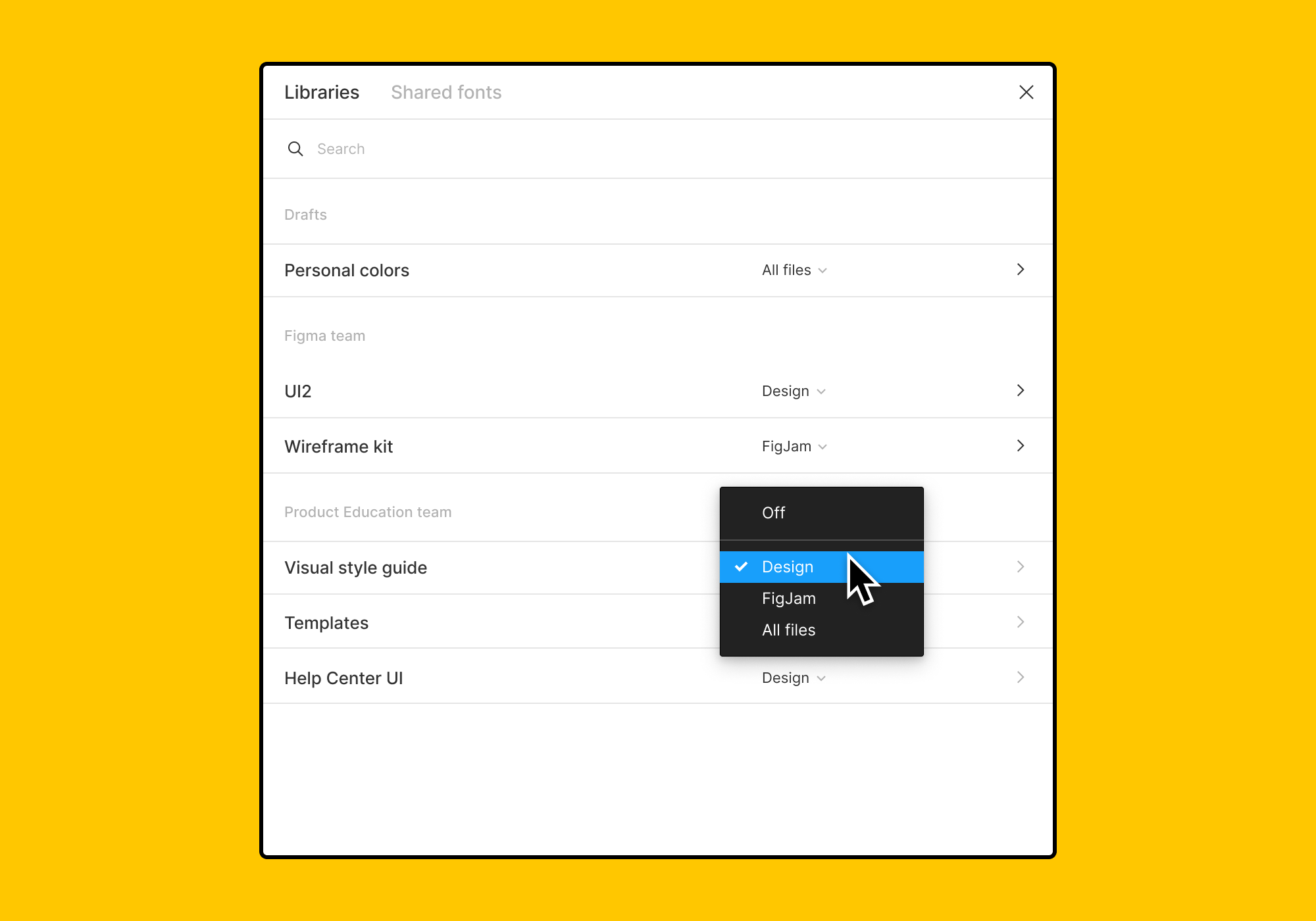 Access libraries in files
Design files
When you make a library available in a design file, you can:
FigJam files
Access components, along with stickers curated by Figma, from the library tool. Use stickers and components from libraries →