Use stickers and libraries in FigJam
Before you start you should know
FigJam is Figma's new digital whiteboarding tool.
Anyone with can edit access in a FigJam file can use libraries.
With libraries in FigJam, you can add to your board stickers and components created by your team and members of the Figma Community.
Stickers are default objects curated by Figma you can add to your FigJam board. Use them to add flare and reactions to your board.
Components are reusable design elements created in Figma design, by you or your team. Learn more about components →
Use libraries
Access your team's components and stickers curated by Figma with the library.
Browse libraries
To browse your libraries:
Click in the toolbar or use ⌥ Option 2 / Alt 2 to open the library.
Search for stickers and components or browse your libraries.
Click and drag an object from the library to your board.
Select variants
If your components has variants, you can select variants from the inline menu.
Add the component to the board.
If it has variants, the menu will show when it's selected.
Click to open the menu and select a variant:
Pin libraries to board
When you open the library in FigJam, it initially floats above your board and disappears once you've dragged an object to your board.
If you want to keep the library open while you browse for multiple objects, you can pin it to either side of your board.
Click in the toolbar or use ⌥ Option 2 / Alt 2 to open the library.
Click to automatically pin to the left. Or, click and drag to choose whether to pin to the left or right.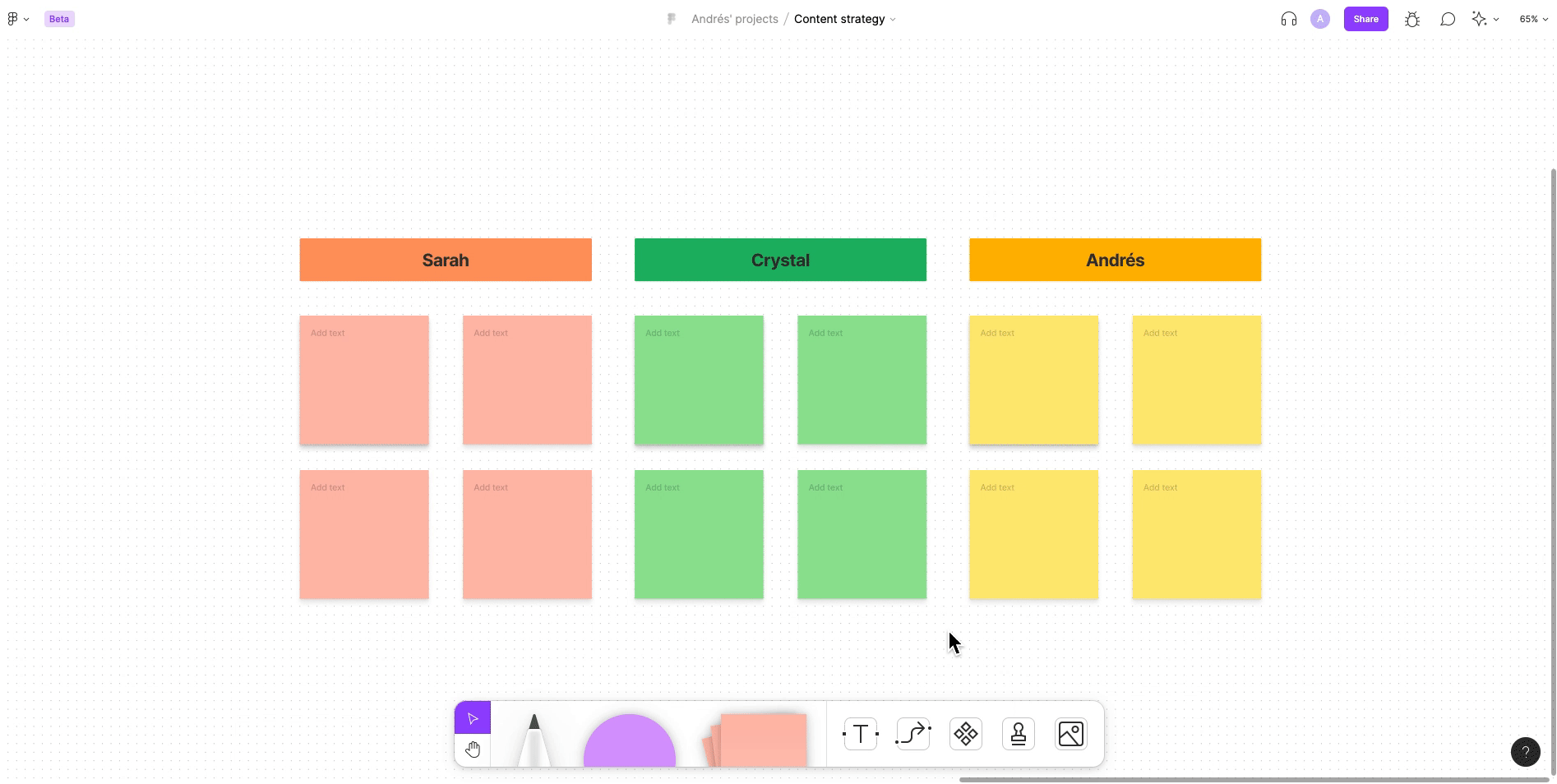 Manage libraries
In addition to Figma's built-in stickers, you can also add regular component libraries to your FigJam files. You can choose which libraries are available in each file.
Add library
Want to add the library to all files?
To make a library available in all FigJam files, team admins can toggle libraries for all team Figma design or FigJam files. Enable libraries in team files →
Click in the toolbar to open your libraries.
Click to add a library.
From Manage libraries, you can view any libraries you have access to. Use the > search field to find a specific library or browse the list of available libraries.
Click Add to file to make that library available in the current file.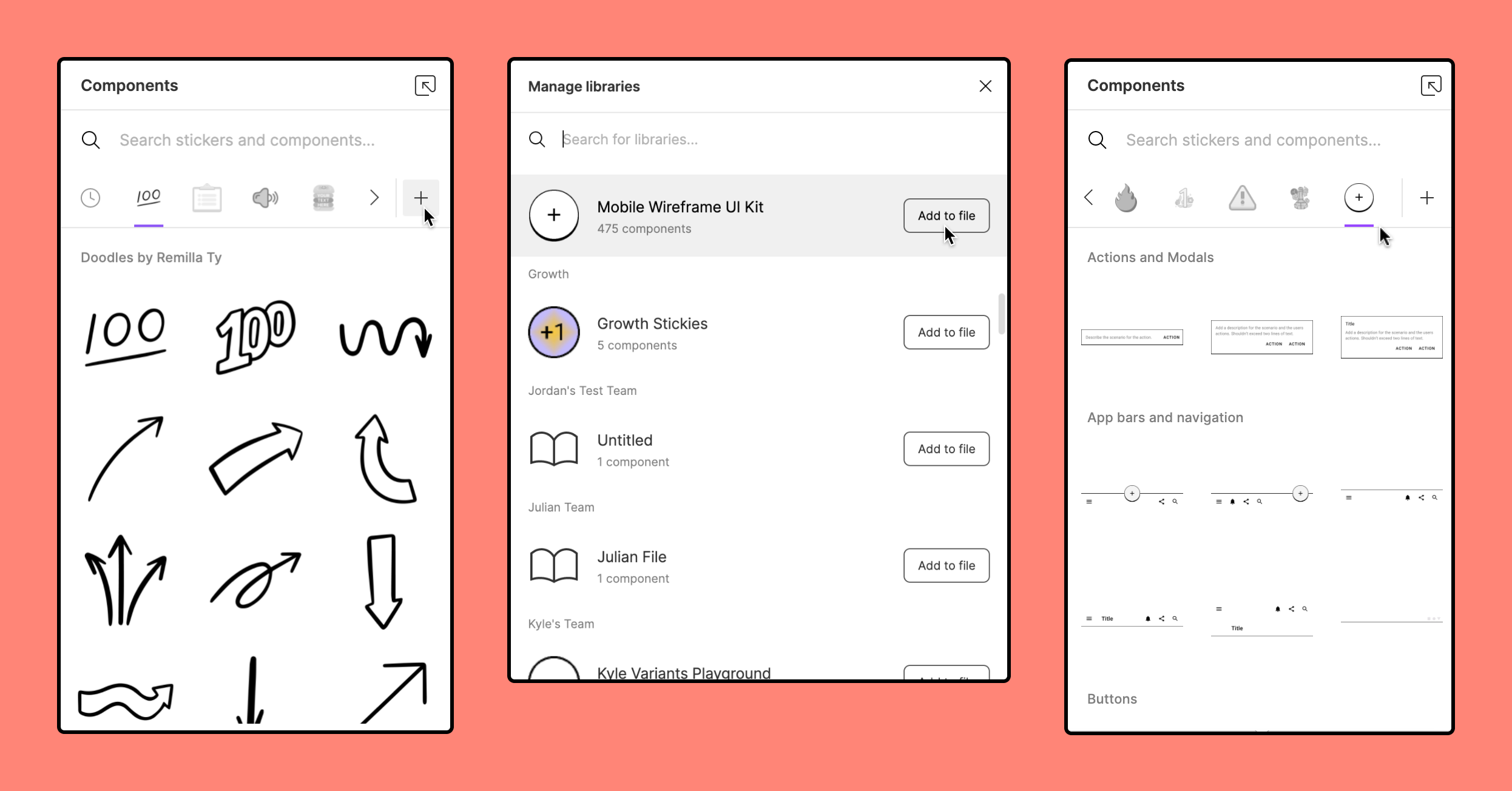 Remove library
If you don't want a library to show up in the file anymore, you can remove it. This will only remove the library from this file and won't remove any components you've added to the board.
Want to remove a sticker library?
It's not currently possible to remove Figma's default stickers from your libraries, or change the order they appear.
Click in the toolbar to open your libraries.
Click to open the Manage libraries modal.
You'll see any libraries you've added at the top of the modal. Hover over the Added button for the library you want to remove.
Click the Remove button to remove the library for this file only.