Copyright and licensing in the Figma Community
Before you start
Who can use this feature
You can join the Figma Community beta on any Figma plan
Anyone with a Figma account can duplicate Community files
Anyone with a Figma account can create a Community profile
Only members of the Figma Community beta can publish files
🚧 This article contains features that are currently in beta. Want to join the Community Beta? Sign up now.
Figma gives any files creators publish to the Figma Community an Attribution 4.0 International (CC BY 4.0) license. This isn't a public domain license.
This means that Community members can share and adapt the content of any files shared in the Community. Files can be be shared and adapted for any purpose, including commercial purposes.
Share: copy and redistribute the material in any medium or format
Adapt: remix, transform, and build upon the material
Under CC BY 4.0, Community members need to give credit to the original creator. View the full details of the CC BY 4.0 license: https://creativecommons.org/licenses/by/4.0/legalcode
Learn more in our Figma Community Guidelines →
File remixes
To help with attribution, Figma tracks every time a file from the Community is duplicated. This allows us to trace duplicated files back to the original creator.
Remixes are files that have been published to the Community that originally came from another Community file.
When you remix a file we will:
Add an attribution to the file page to show the original file and creator
Add this file to the Remixes section of the original file page.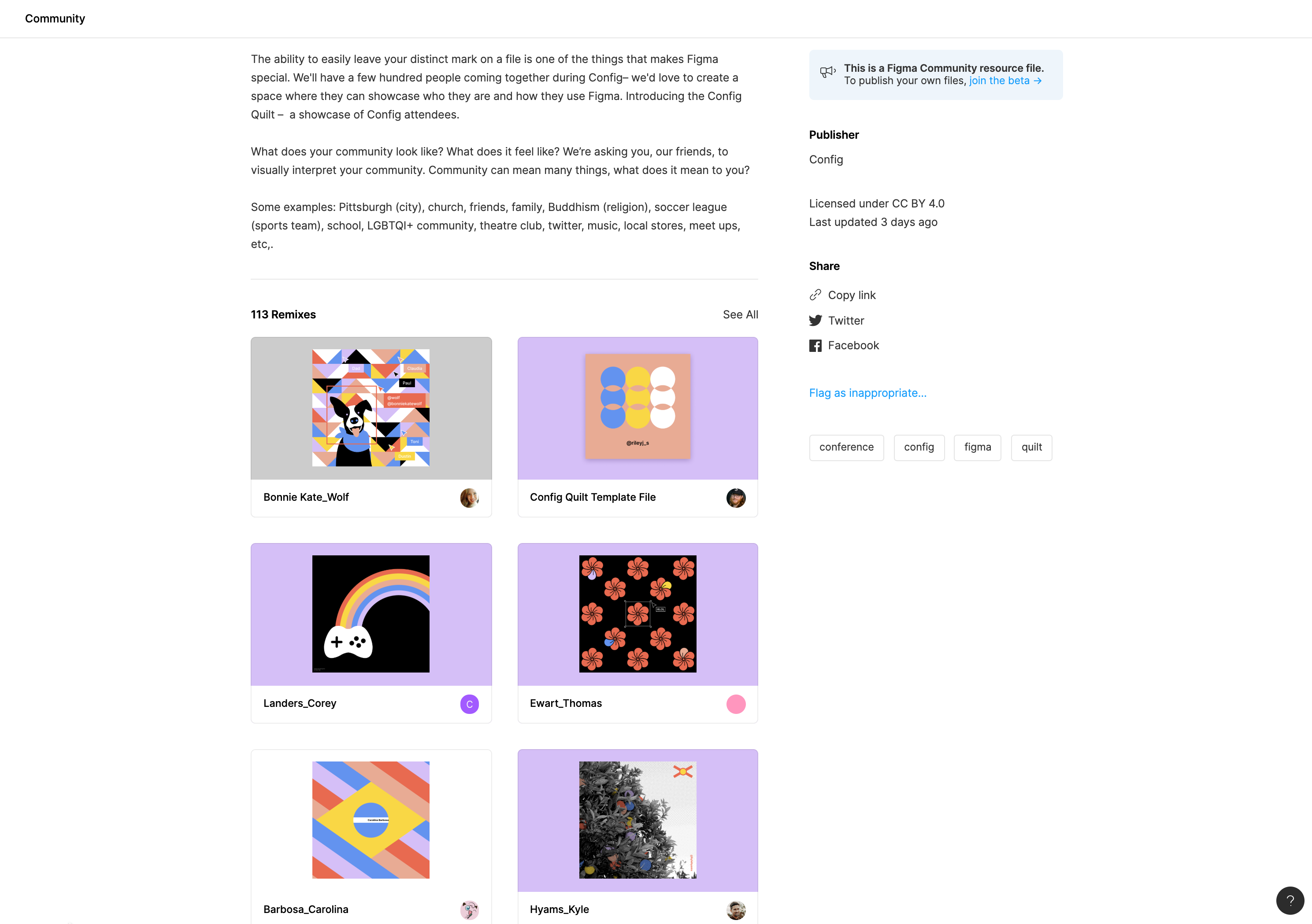 Note: We only detail immediate connections between files. This includes attributions to the parent file on a remixed file, and any direct remixes on the original file page.
Reporting violations
Outside of published remixes, we aren't currently able to track files to ensure appropriate attribution.
If you do notice that someone is not meeting these requirements, please get in touch and let us know! Contact us directly via email at content-reviews@figma.com.