Register a plugin for development
Before you start
Who can use this feature
You must use the Figma desktop app to register and publish plugins. The Figma desktop app is only available for Mac and Windows. Download the Figma desktop app →
You will need to register a plugin before you can start developing it. You must use the Figma desktop app to develop a plugin.
Plugin templates
When you register a plugin, Figma will create a new plugin manifest on your computer. This includes the folders, templates, and information you'll need to build your plugin.
You can choose a plugin template when you register your plugin for development.
Empty: A blank slate where you can build your plugin from the ground up.
Run once: This is a template for a plugin that runs on the canvas, without any further interaction from the user. Use this template if you don't need to build any UI.
With UI's and Browser API's: Use this template if you want to create a plugin with an interactive UI. Or, if you want to use browser APIs as part of your plugin.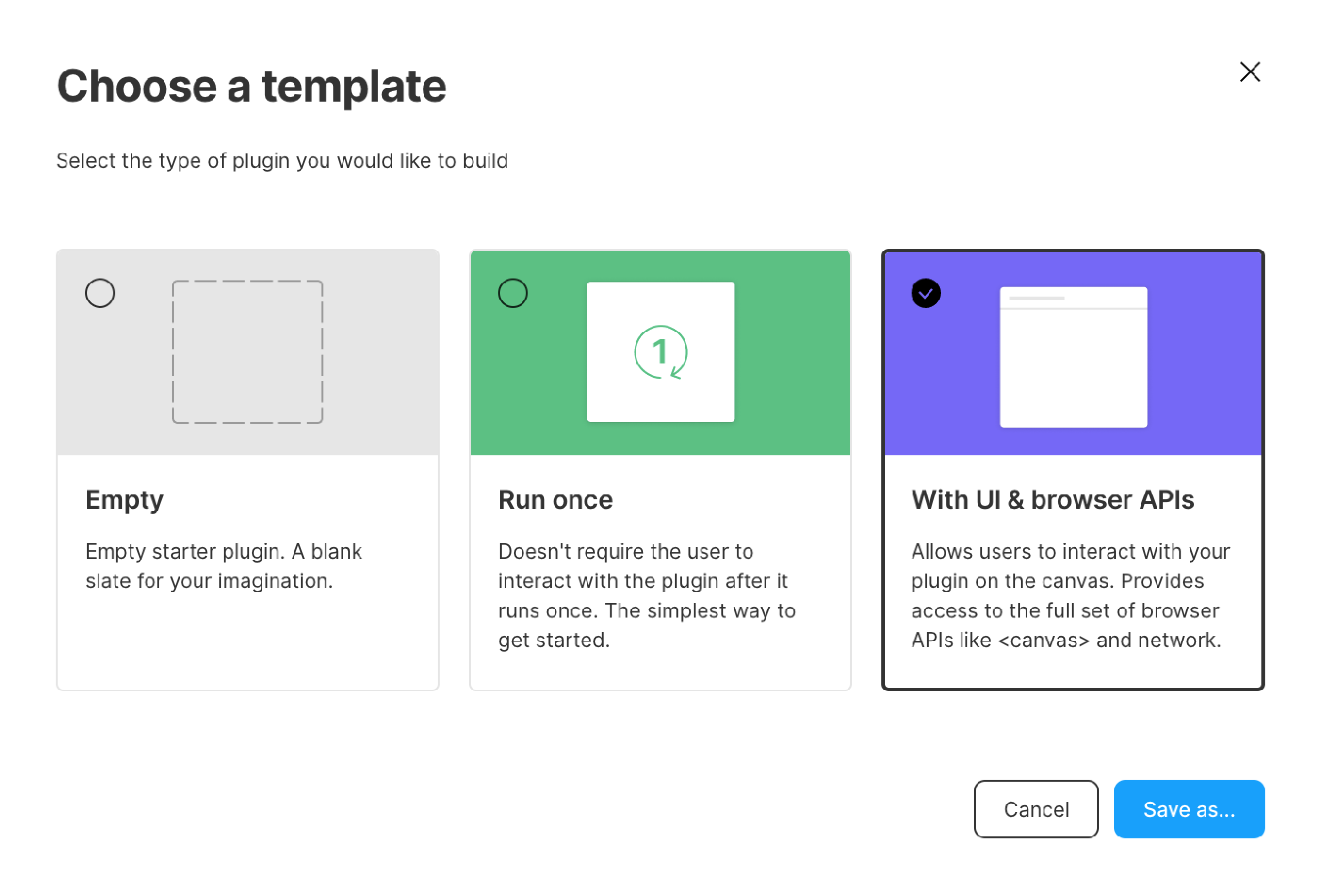 Register a plugin
Open the Figma desktop app
Open the account menu in the top-right corner.
Select Plugins to open your plugin page.
Under In Development, click Create your own plugin.
Enter a name for your plugin, you can always change your plugin name when you go to publish it.

Want to upload an existing Figma plugin? Select the Link existing plugin option to link your manifest to the new plugin.

Click Continue to go to the next step.
Choose a plugin template: Empty, Run once, with Ui and browser APIs.
Click Save as to create a new manifest.
Figma will prompt you to choose a name and a location on your computer to save the manifest to. Enter a name and location, then click Save to confirm the download.
Figma will also provide download links for any related tools.

Download Node.js to use Javascript
Copy the install code to run in the terminal for TypeScript

Click Okay to close the modal and return to the plugin page. You'll see your new plugin listed in the Development column.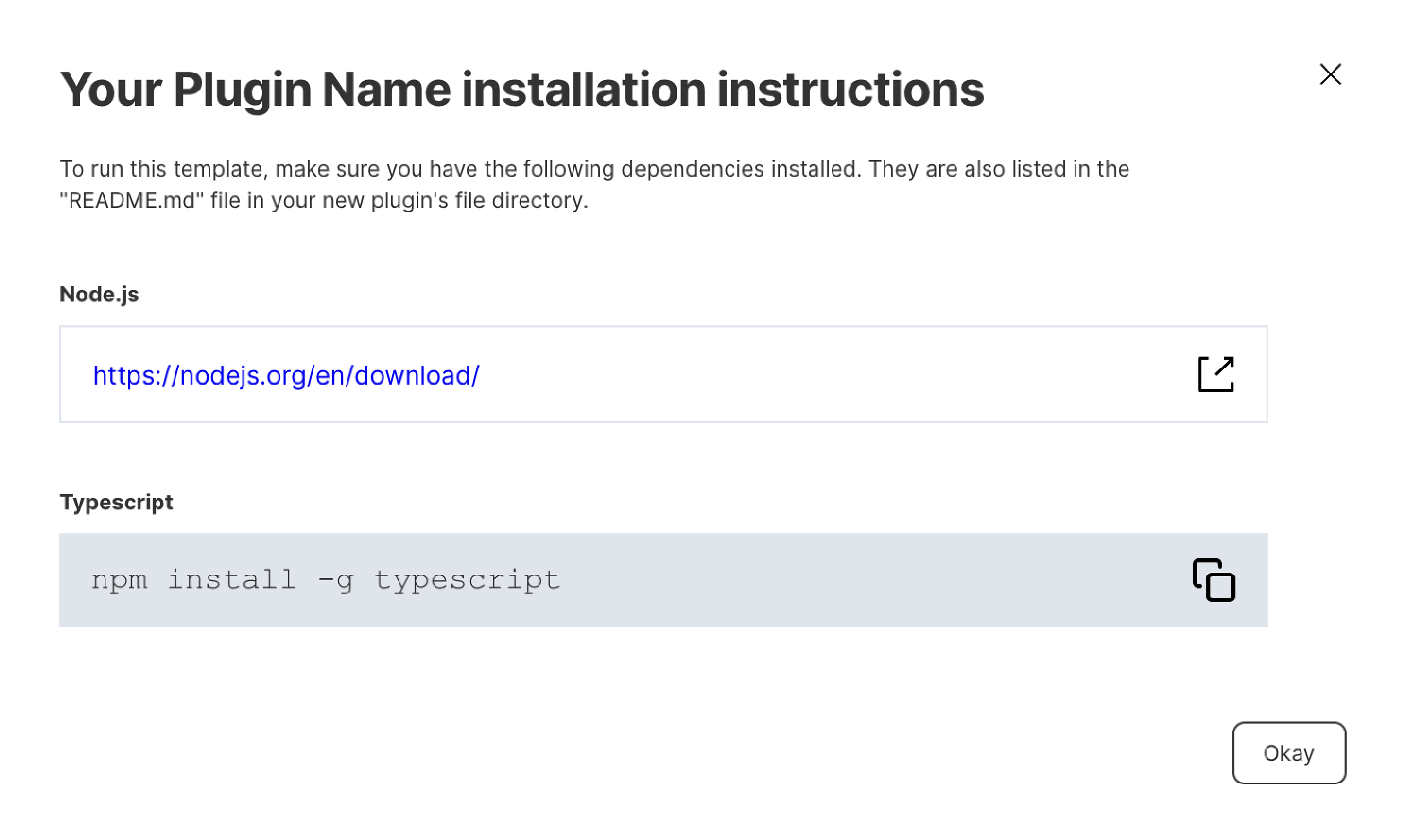 Want to open your manifest from Figma? Click on the plugin and select Reveal in Finder.