View layer outlines in Figma design
Before you start
Who can use this feature
Anyone with can view access can do view layer outlines
Viewing outlines in Figma design is like putting an x-ray machine to your canvas, making it easier for you to inspect, select, and adjust hidden and nested layers.
View and select hidden or clipped objects
Select objects on the canvas that are behind other layers
View stroke details like inner, center, and outer placement
View all parts of a boolean operation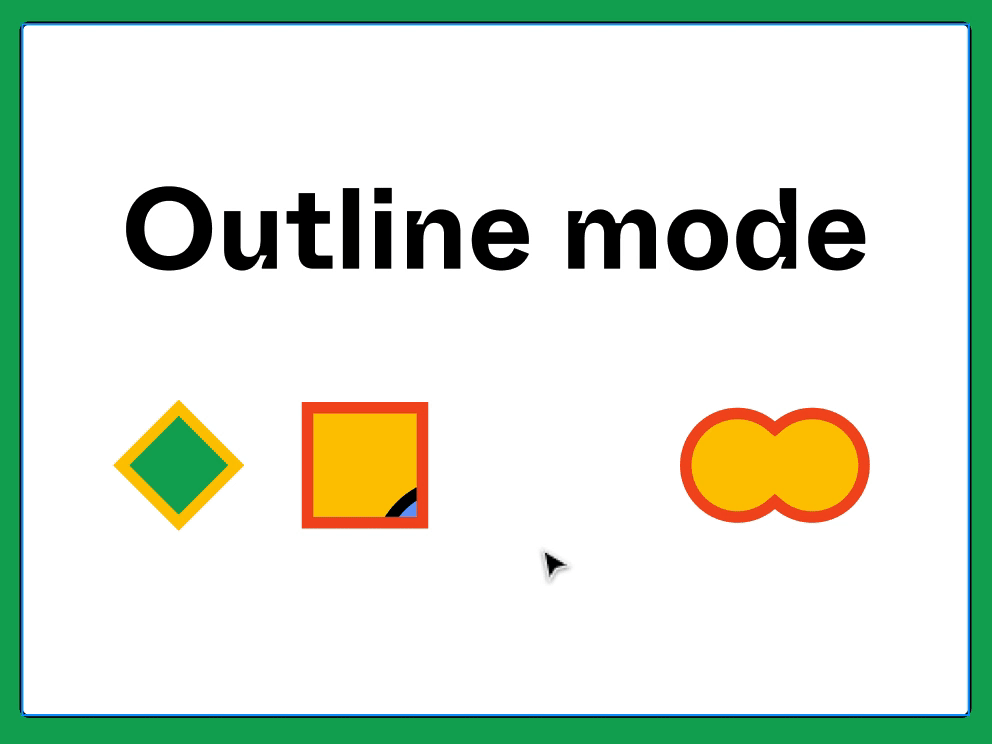 Show outlines
From the toolbar
Click the Zoom/view options menu in the right corner of the toolbar.
Click Outlines > Show outlines.
Select if you'd like to Include hidden layers and Include object bounds.
Keyboard shortcut
Press the keyboard shortcuts ⌘ Command / ControlY or ⇧ ShiftO.
Press ⌘ Command / Control/ to search outline in the quick actions menu.