Organize your canvas with sections
Before you start
Who can use this feature
Anyone with can edit access can create sections in a file.
Organize your canvas with labeled sections to group related ideas and guide collaborators through your file.
Sections let you:
Designate areas of the canvas for collaboration or ideation
Organize files for easier navigation
Link to a grouping of designs
Add clarity on what's ready for implementation during developer handoff
A section in Figma design:
Is a default top-level element on the canvas and its own layer type
Can contain other sections
Cannot be contained within frames or groups
Can contain any other layer type
Create a section
There are a few ways to create a section:
Toolbar and shortcut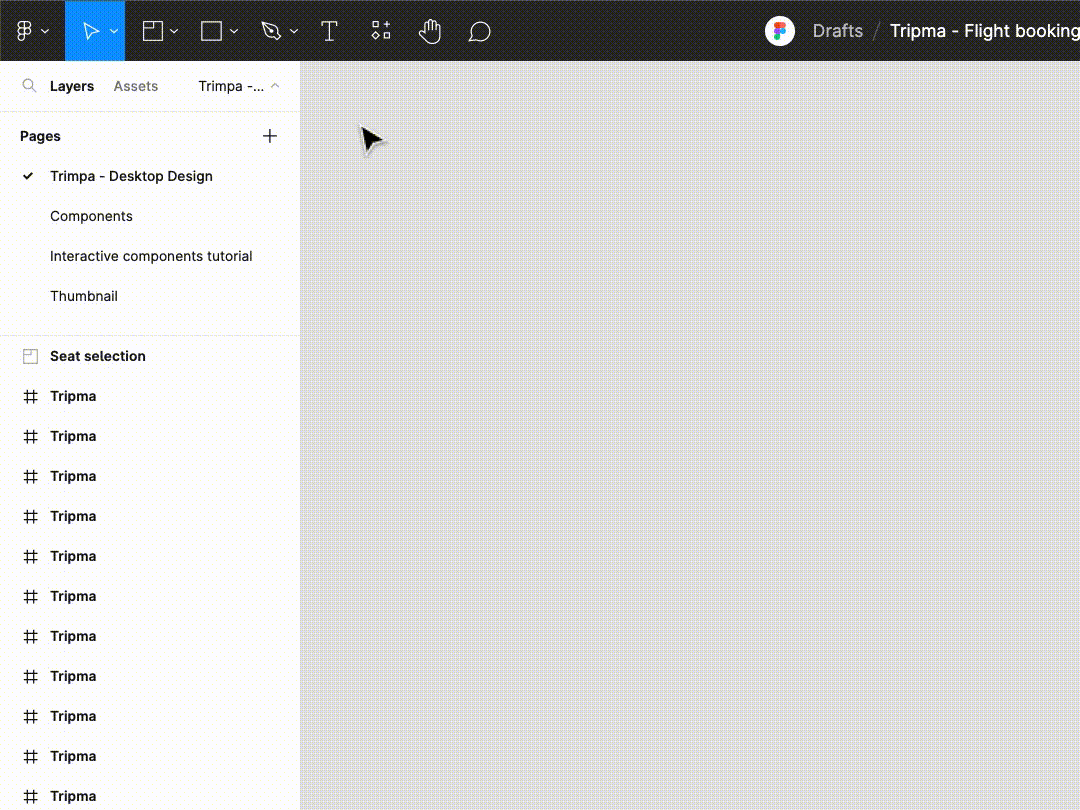 Click in the top toolbar or use the keyboard shortcut ⇧ ShiftS.
Click and drag the location of the canvas where you'd like the section to go.
You can also click and drag a section over the objects you want to add to it.
Selection
Click and drag objects on the canvas you'd like to add to a section.
Right-click the selection.
Click Create section from the menu.
Tip! Double-click a section's icon in the Layers panel to navigate to it.
Add objects to section
There are a few ways to add objects to a section:
Move a section over an object
Resize a section over an object
Select and move an object into a section using your mouse or keyboard arrows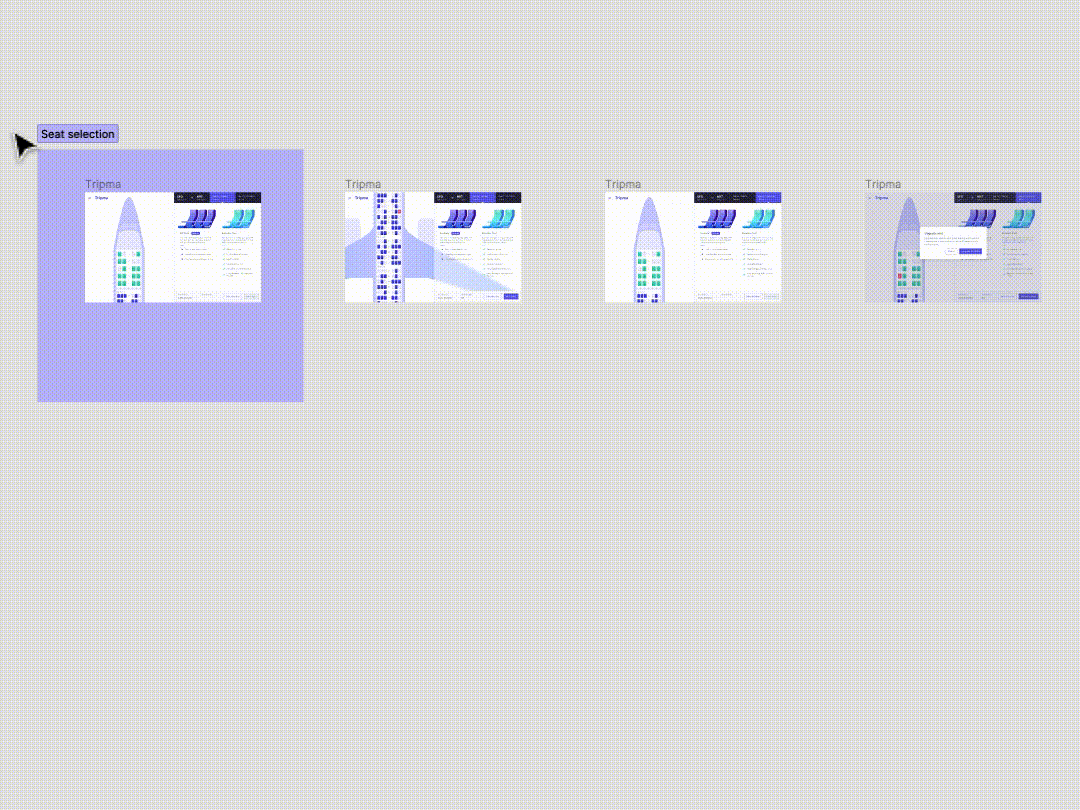 Edit section
Title
Double-click the section title on the canvas or Layers panel.
Edit the title.
Press Return / Enter.
Fill and stroke
Change the background and border color for a section using the Fill and Stroke sections of the right sidebar.
Learn how to apply and adjust stroke properties →
Share section
You can direct collaborators to a specific section in your canvas by copying the link to that section.
Select the section you want to share.
Click Share in the top toolbar.
Check the box to Link to selected section.
Delete section
To delete a section:
1. Select the section.
2. Press Delete / Backspace.
Deleting a section also deletes its contents. To delete a section without deleting its contents, select everything in the section and drag it to another place on the canvas.
Prototype with sections
Sections allow you to group and organize prototypes. You can create connections to sections to connect flows across different portions of the prototype. When presenting a prototype, Figma will remember which frame was last viewed in a section, and when the user returns, it'll show that frame first.