Switch accounts and workspaces
If you're logged in to more than one Figma account, you can quickly switch between accounts and workspaces.
Switch between accounts
Click on your profile picture to open the account menu. You can find this in the top-right corner of the file browser.
Hover over Switch accounts to open the account switcher. Select the account you want to use from the options.
If you can't see the account you want to use, click Add account to log in to the account first.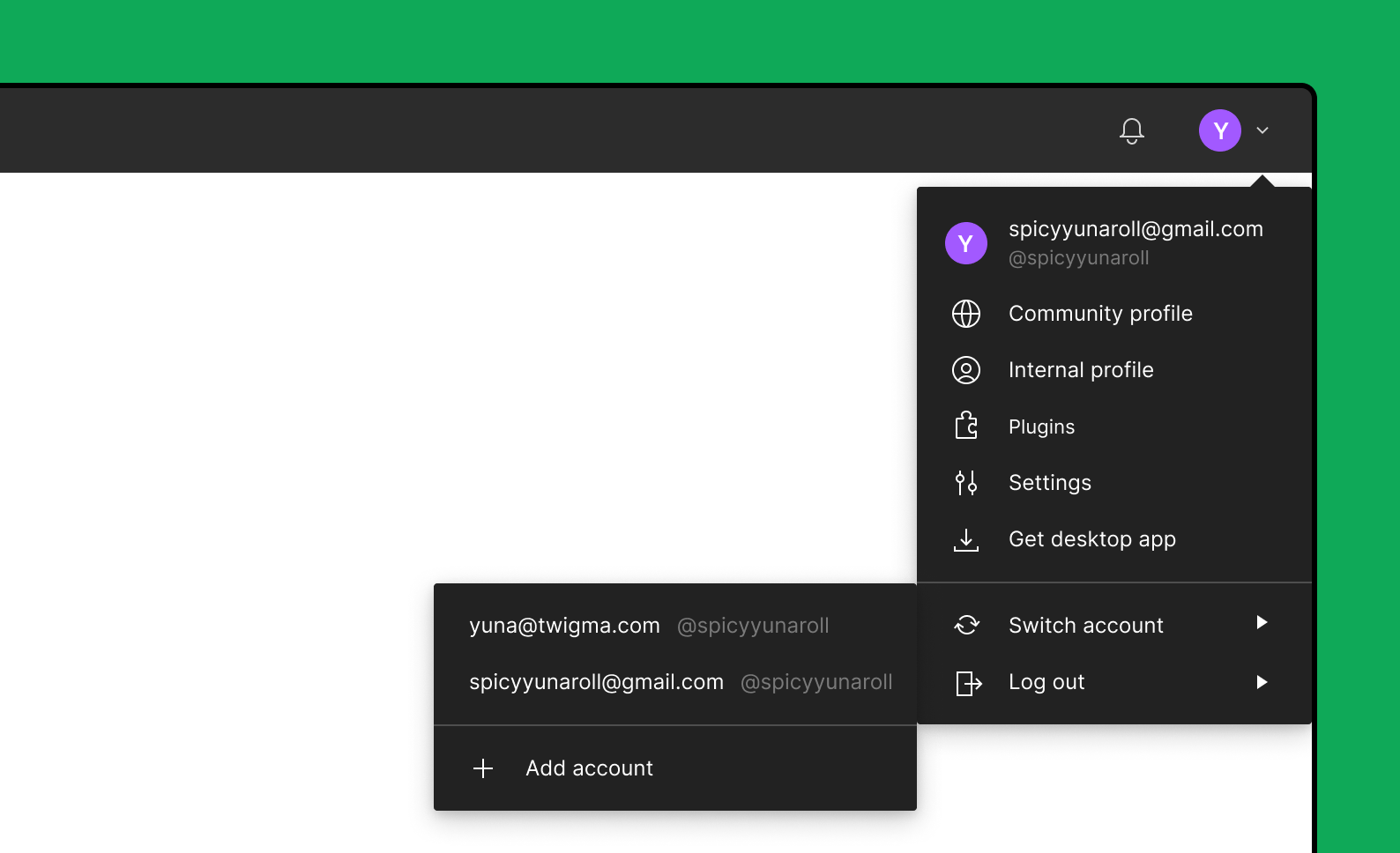 Tip! You can also view and manage your community profile, installed plugins, and account settings from the account menu. Manage your account →
Switch between workspaces
View the current workspace in the top-left corner of Figma. Click the workspace name to open the workspace switcher.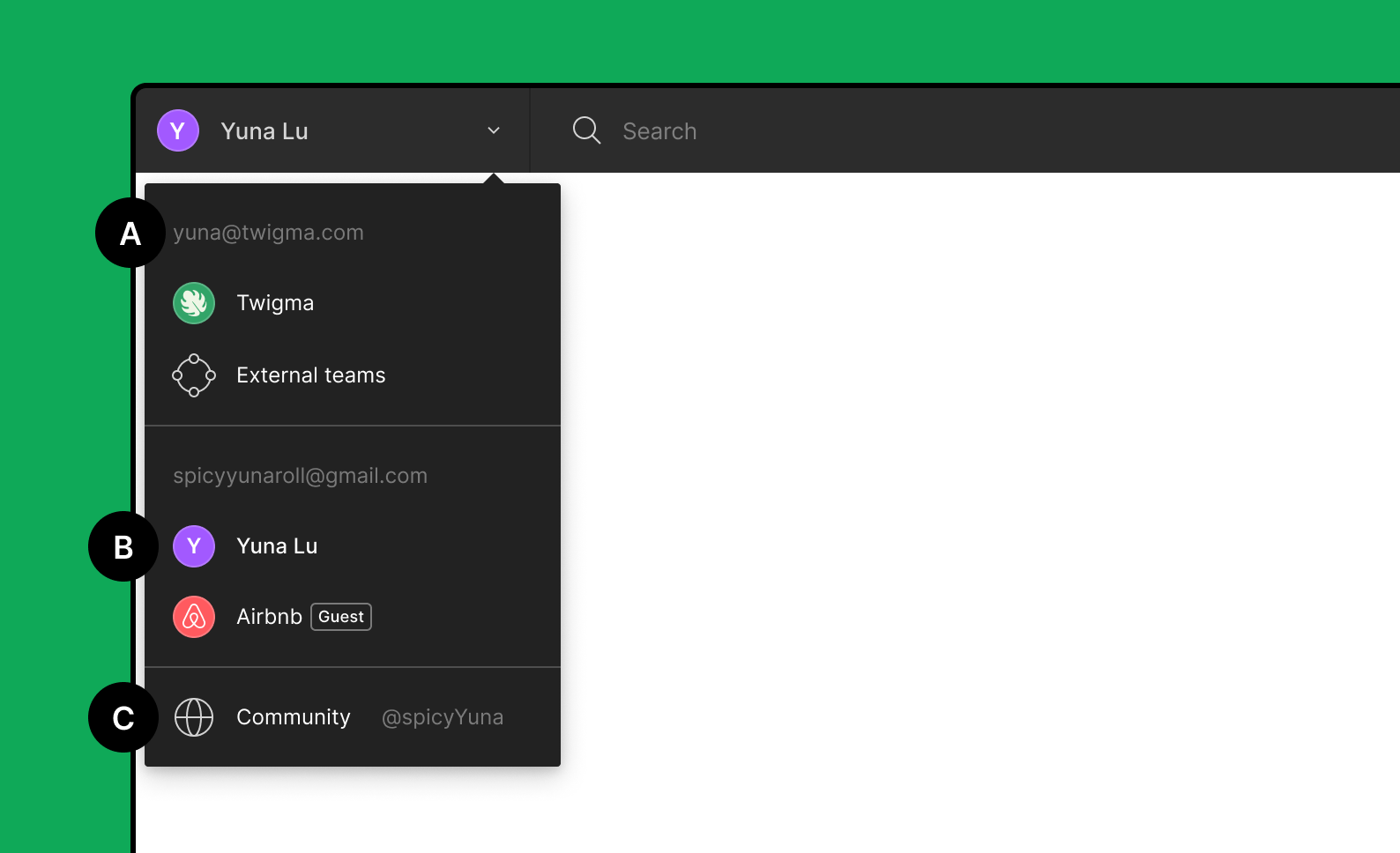 A

Accounts

Figma will list the email addresses of any logged in accounts. If there are multiple workspaces associated with an account, you'll see an icon for each workspace.

B

Workspaces

Organization workspaces have their own icons, usually a company logo.

The External teams workspace is for any teams you're a member of, which are outside the organization workspace. Learn more about organization workspaces →

If you're a guest of the organization, you'll see a badge next to the workspace. Guests can only access teams, files, or projects the organization they're explicitly invited to.

C

Community

Access the Community to browse for files, find and install plugins, or explore and interact with other creators. Guide to Community →