Guide to the Figma mobile app
Before you start
Who can use this feature
Anyone with can view access can view files and prototypes.
Anyone with can edit access can mirror frames from their desktop.
The Figma mobile app lets you access your files and test prototypes from anywhere. You can also share files, browse multiple workspaces, and mirror frames from your desktop to your mobile device.
Use the Figma mobile app to:
Search, browse, and view files and prototypes
Present and test prototypes without being tethered to your desktop
Mirror selected frames from your desktop to a mobile device
Share links to files, prototypes, or projects
Navigate teams and projects
Mark files and projects as favorites for fast access
Note: It's not currently possible to edit or comment on files using the mobile app.
Download the mobile app
Supported operating systems
Apple iPhone and iPad running at least iOS 14
Android mobile phones and tablets running at least Android 8
Browse and search files
When you open the Figma mobile app, you'll see your recent Prototypes and Files organized in their own section.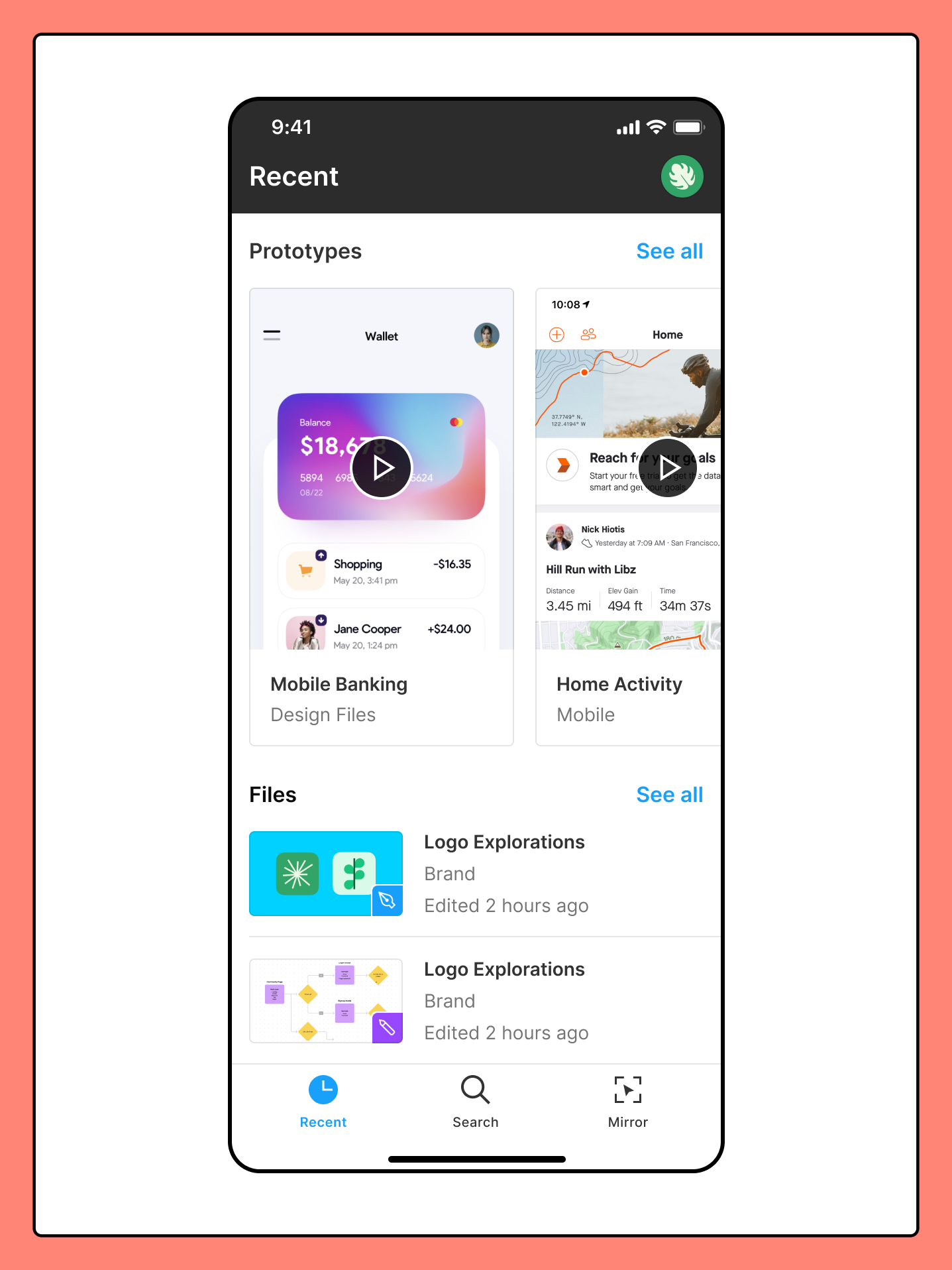 There are a couple ways to find a file or prototype:
Browse the Recents tab to view files and prototypes you most recently opened
Click See all for a section to browse all your files or prototypes
Use the Search tab to find a specific file for prototype by name
Tap on a file or prototype to open and view it.
View a file
With a file open:
Hold and drag your finger across your screen to pan around the file's canvas
Pinch the screen with two fingers to zoom in and out of the canvas
You can also:
Press to navigate between pages in a file
Press to present a prototype
Press to close the file
Press to copy the file link and view sharing options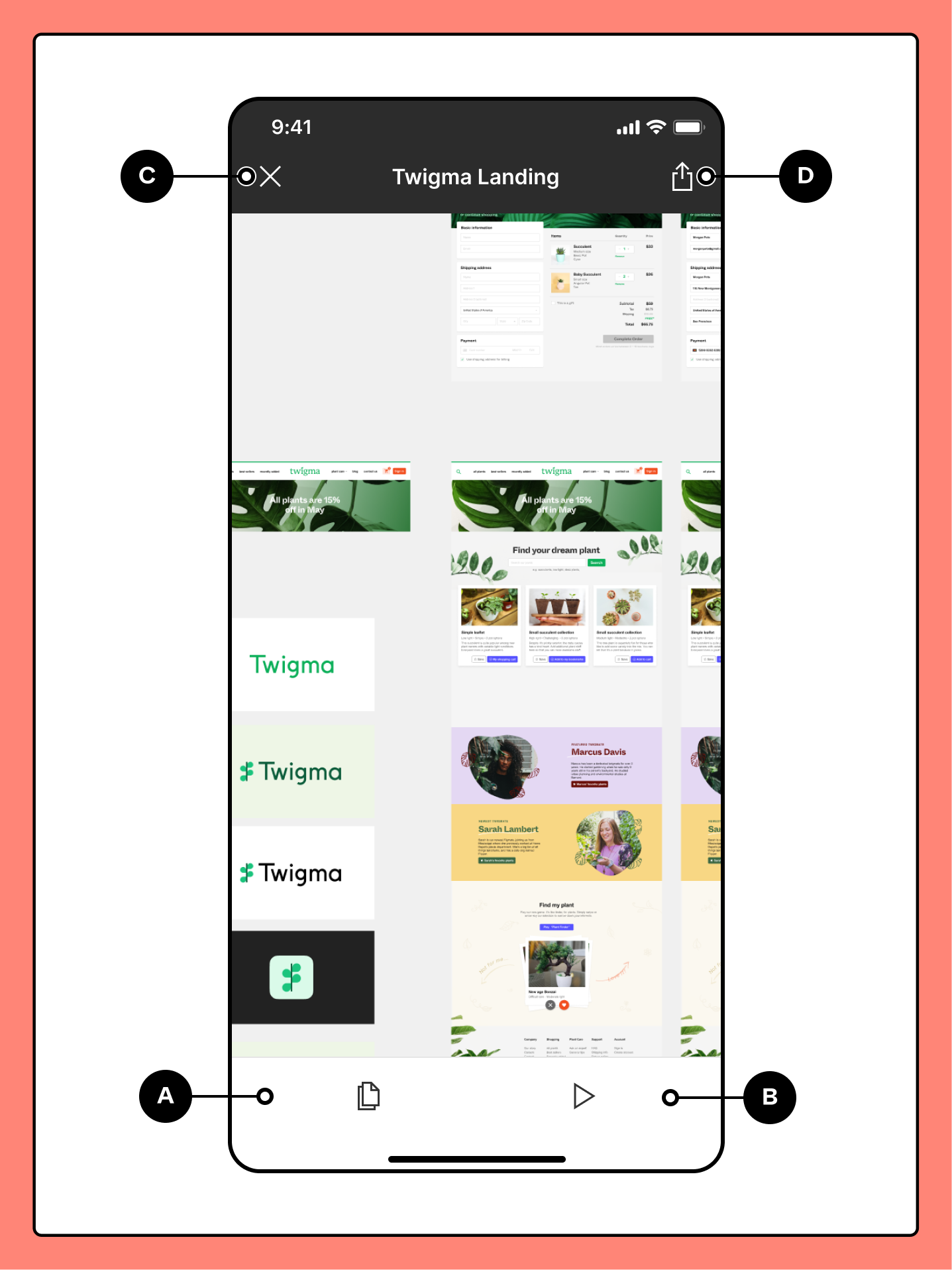 View a prototype
View a prototype to test interactions or to view static designs on a real device. If a prototype has no interactions, tap on the screen to navigate to the next frame.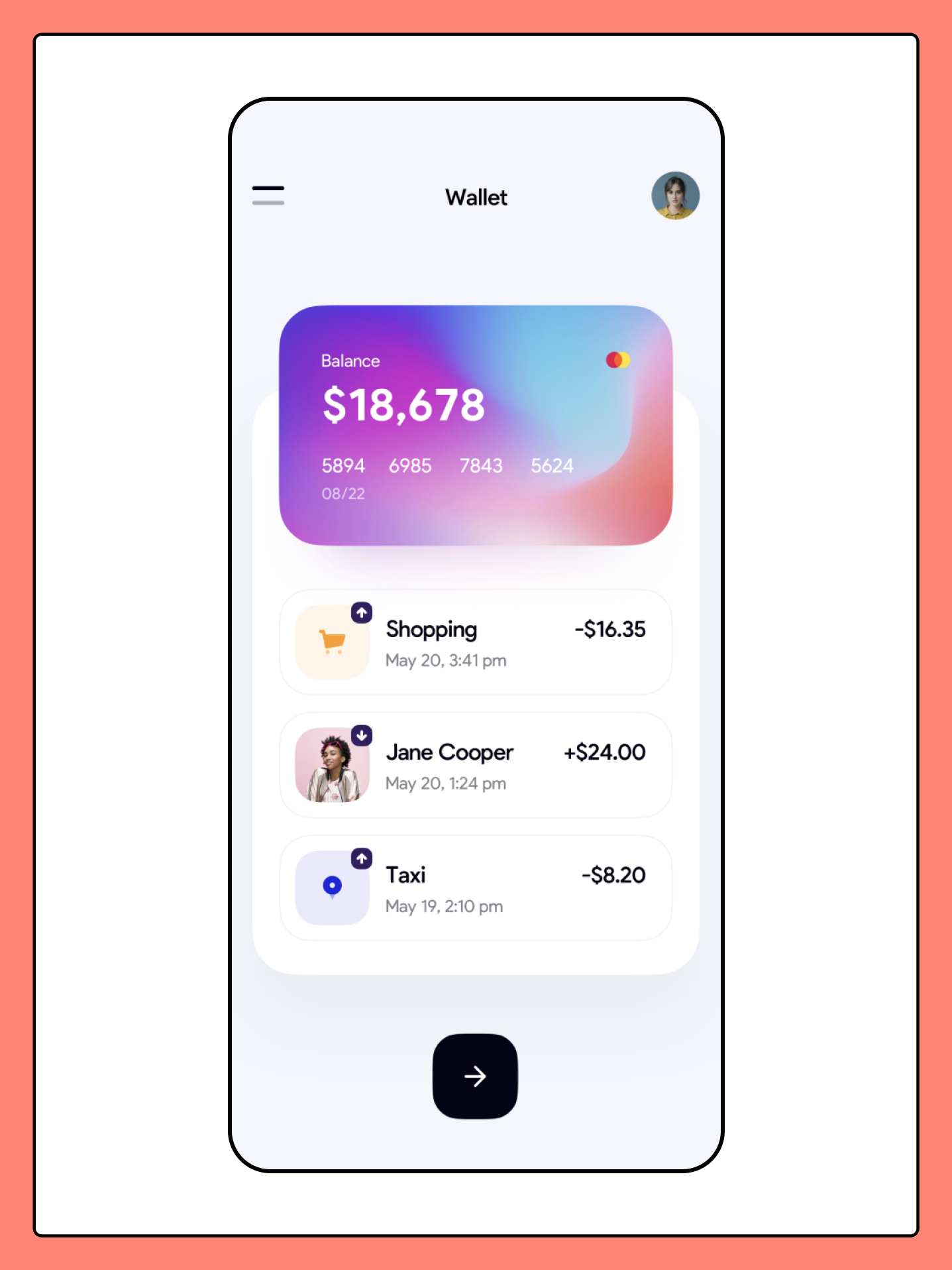 Prototypes have a hidden menu bar. To access it, press and hold the screen. The menu contains options to: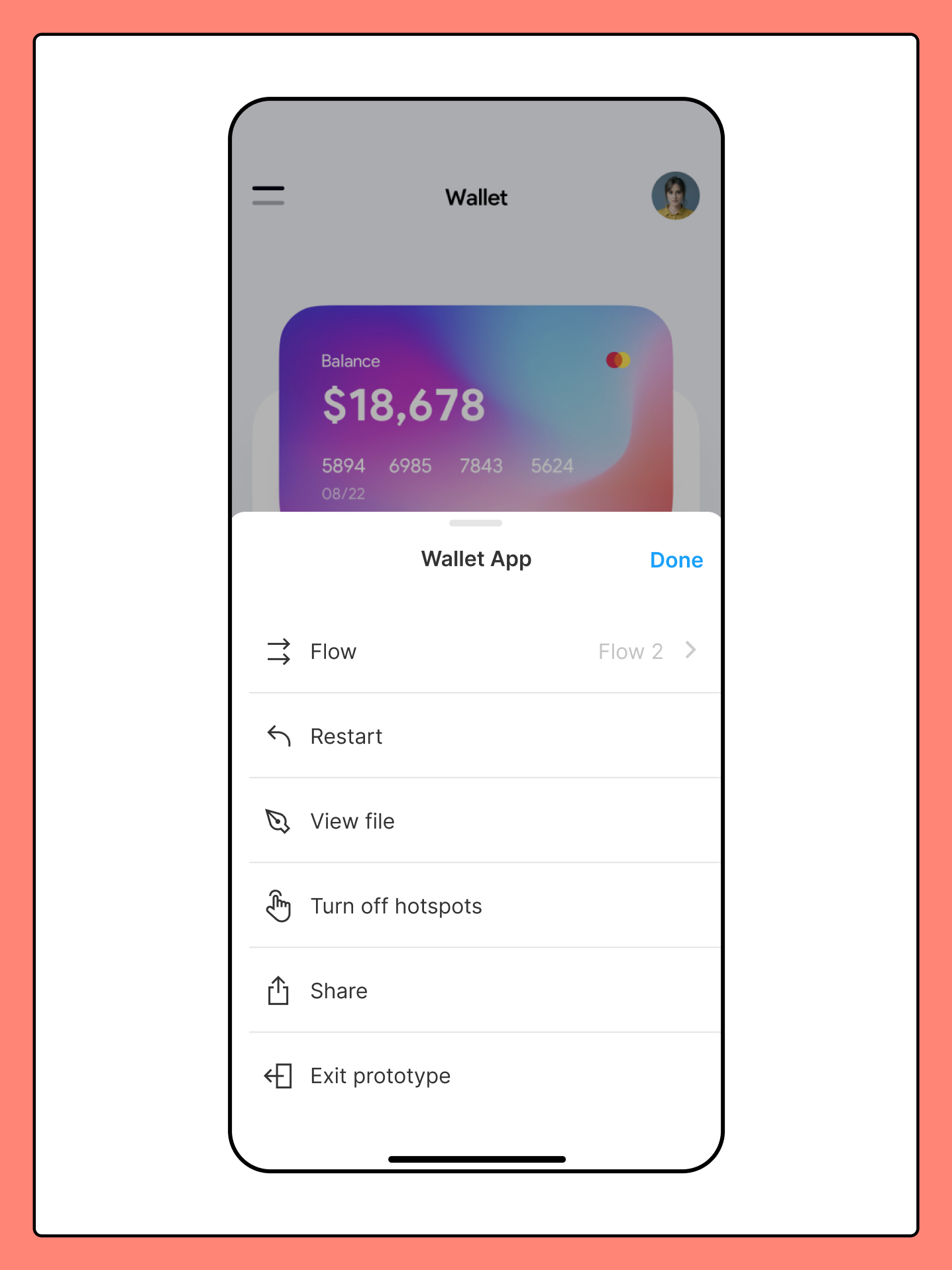 Learn how to view prototypes on a mobile device →
Mirror frames
Use the Mirror tab of the mobile app to view frames that are selected in the file on your desktop.
View real-time edits to a frame on a mobile device
Preview how assets in your design look scaled to a device screen
Learn how to mirror frames on a mobile device →
Switch to a different workspace
The Figma mobile app only displays files from one workspace at a time. If your account is part of a Figma Organization and you can't find your files, it's possible they're in a different workspace. Tap your organization's logo in the top-right corner to switch between workspaces.
Learn more about working between workspaces →
Note: It's not currently possible to switch between Figma accounts in the mobile app. You'll need to log out and sign in again using another account.
Visit the Figma Forum to ask questions, share feedback, and connect with the Figma community!