Manage libraries in design files
Before you start
Who can use this feature
Anyone with can edit access to a file can enable libraries for that file.
If you have can edit access to a file, you can manage libraries that are available that file. This enables the library for everyone with can edit access to the file.
People will still need to have view access to the library to be able to use styles and components from that library.
Manage libraries in a design file:
Open the Assets panel in the left sidebar.
Click the Library icon.
View a list of available libraries in the library modal. Every library corresponds to a file with published styles and components.
Click the library name to view the styles and components in that library.
Use the toggles to enable or disable that library in the current file:
Click to return to the canvas.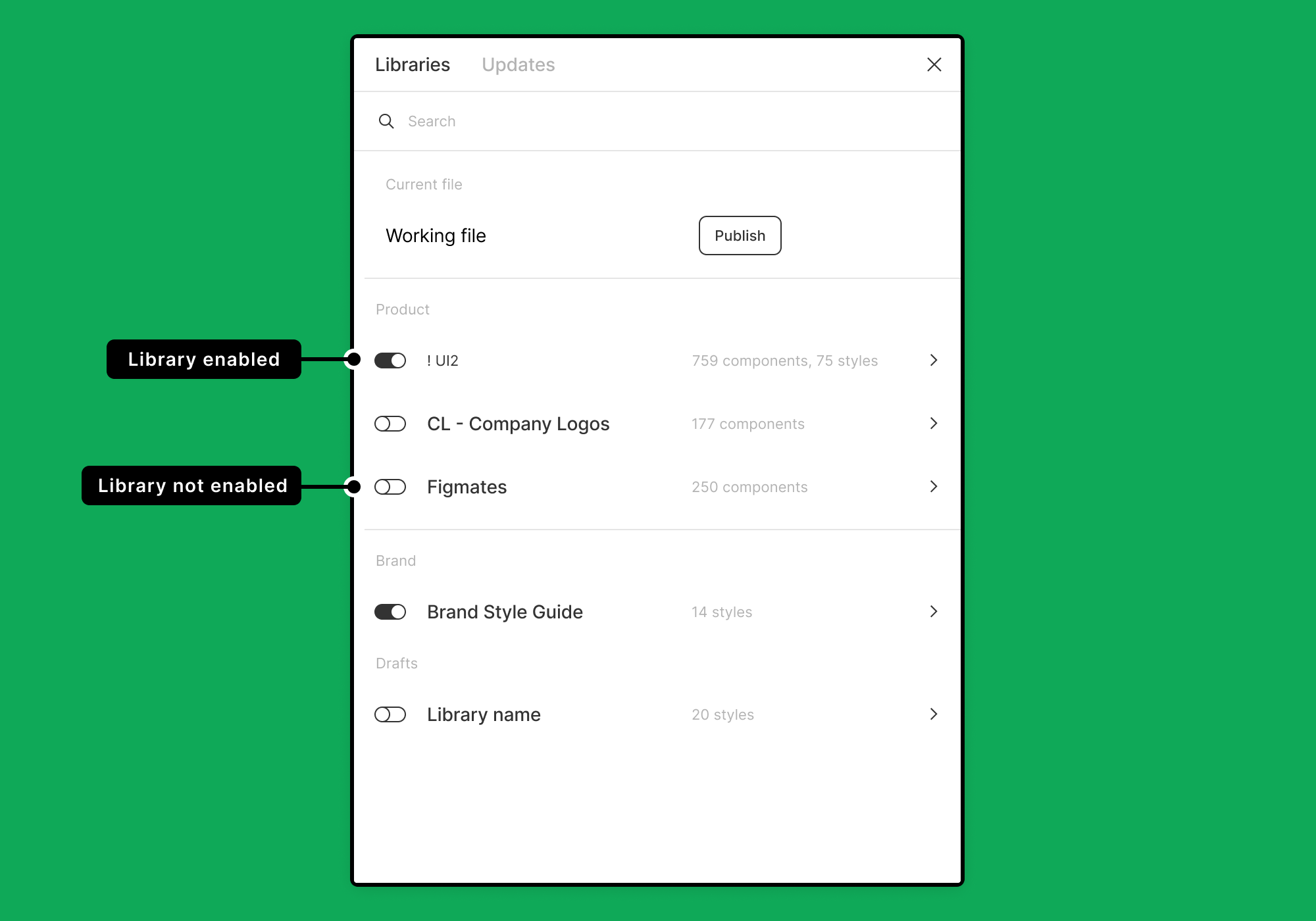 Access styles and components
When you make a library available in a design file, you can access assets from that library in the sidebars.