Manage libraries in design files
Before you start
Who can use this feature
Anyone with can edit access to a file can enable libraries for that file
If you have can edit access to a file, you can manage which libraries are available to everyone in the file.
Note: Everyone needs at least can view access to a library to use its styles, components, and variables.
Enable or disable a library in a file
Open the Assets panel in the left sidebar.
Click the Library icon.
View a list of available libraries in the library modal. Every library corresponds to a file with published styles, components, or variables.
Click the library name to view the assets in the library.
Use the toggles to enable or disable that library in the current file:
Click to return to the canvas.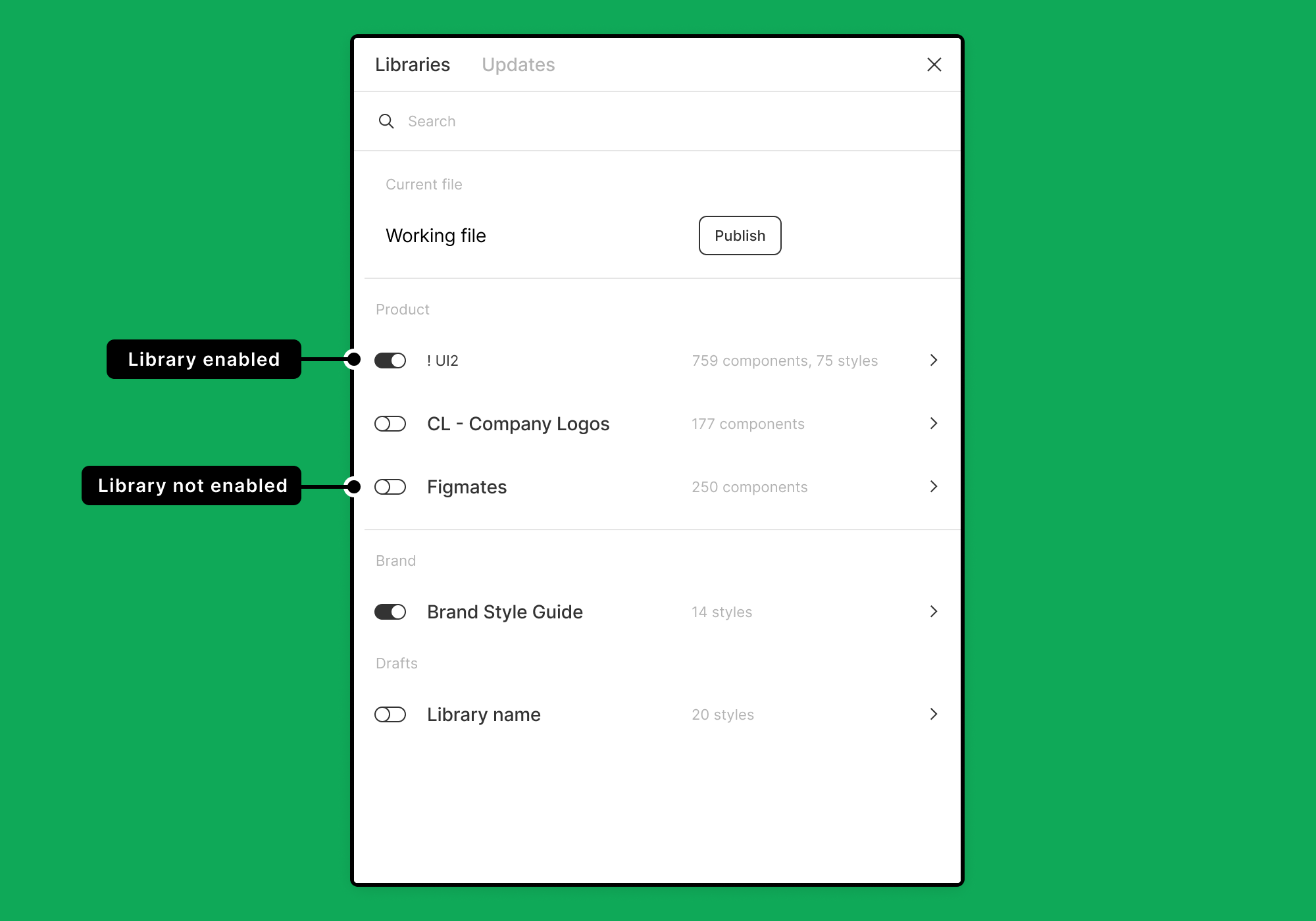 Access styles, components, and variables in a library
When you make a library available in a design file, everyone in the file can access assets from it.
Find and apply styles using the
Style
pickers in the right sidebar.
Apply styles in Figma design →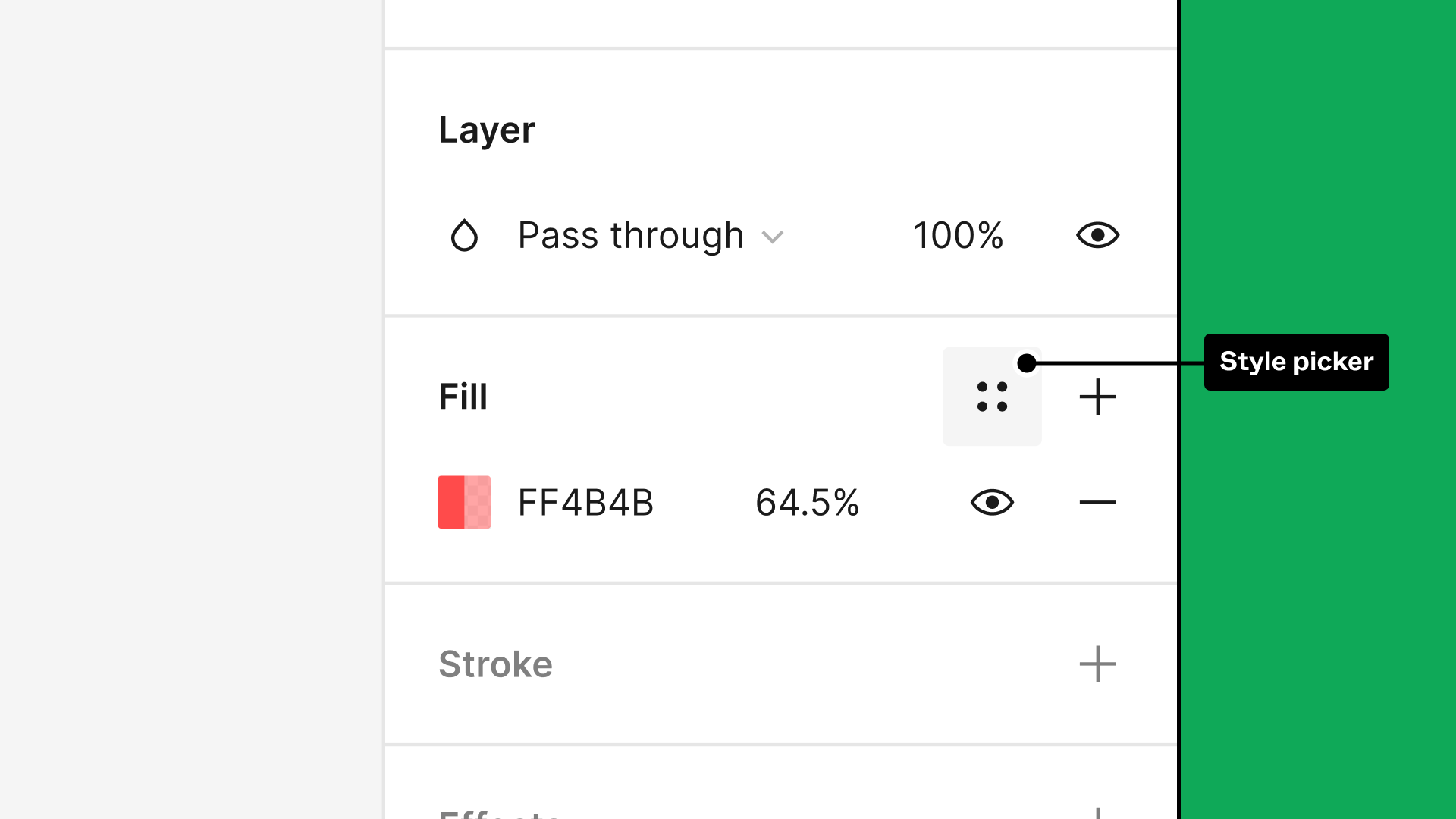 Drag components into the canvas from the
Assets
panel in the left sidebar.
Add components to your designs →
Variables can be applied to various properties from the right sidebar.
Apply variables to designs →