Create an instance of a Master Component
Before you start
Who can use this feature
Users on any plan can create Instances.
Users with View access to the original Library file can use the Library Components in files they have Edit access on.
Users with Edit access can create new Instances in a file containing a Master Component.
Components are UI elements that you can reuse across your designs.
The Master Component defines the properties of the Component. The Instance is a copy of the Component you reuse in your designs.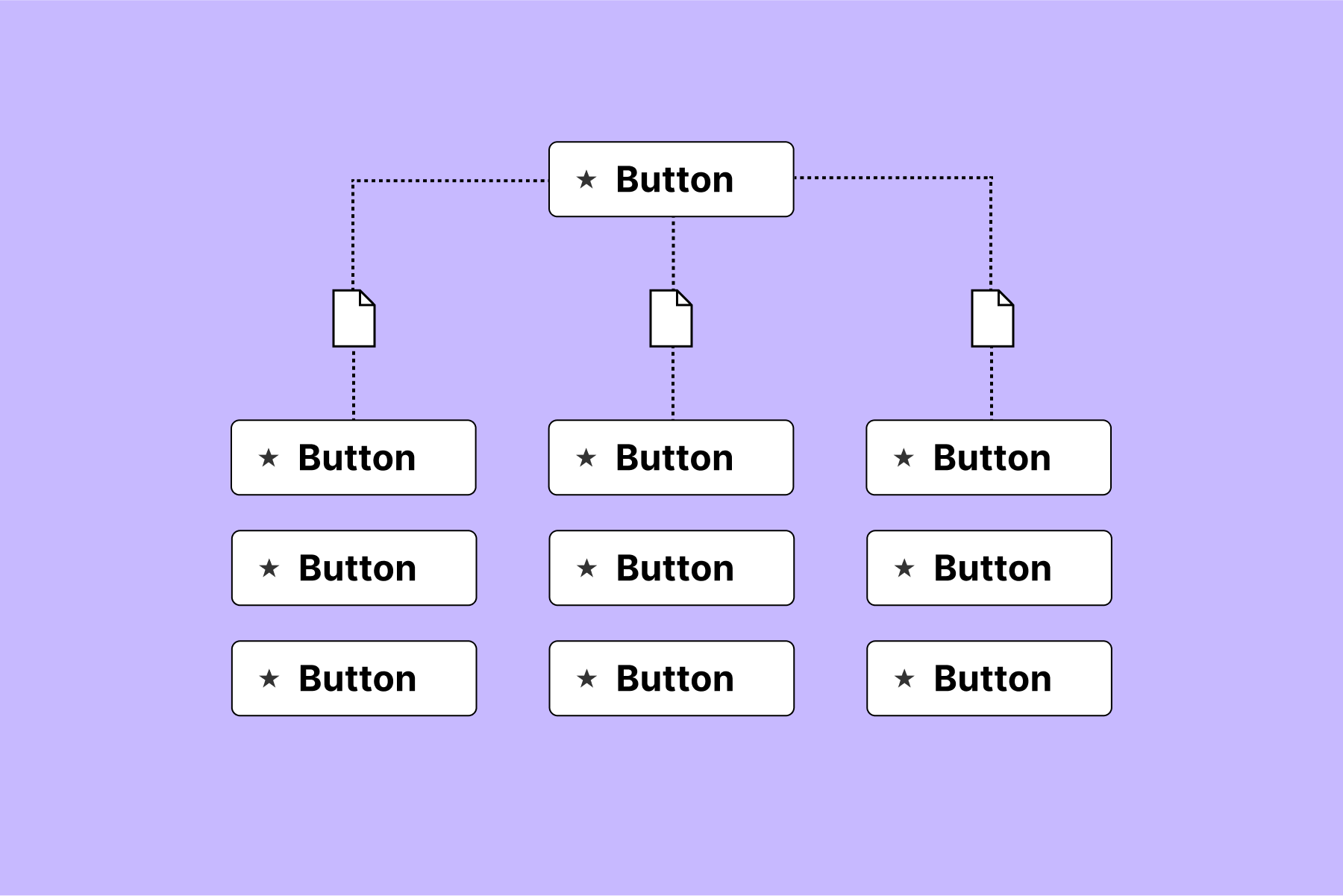 Learn more about Components in our Getting Started with Components article.
From a Component in Another file
The Assets Panel in the left sidebar allows you to search for Components to add to your file(s).
You can find Components from any Libraries you have access to:
Libraries shared within a Team
Libraries shared across an Organization
Components from any files you are a Viewer or Editor on
Click on the Assets heading in the Layers Panel. Or, use the Keyboard Shortcut:
Mac: Option - 2
Windows: Alt + 2
You can then use the Assets tab to:
Search for a Component from any Library you have access to
Switch between Grid and List view
Open the Team Library modal
View Local Components created in the current file
View Components Used in the file
Explore Enabled Libraries
You can then drag any Component from the Assets panel into the Canvas to create an Instance.
From a Component in the Current file
If you're working in the same file, you can also copy a Master Component to create an Instance. There are a few ways to do this.
Duplicate the Master Component
Create a duplicate of the Component.
Select the Master Component.
Duplicate it by using the Keyboard Shortcut:

Mac: Command - D
Windows: Ctrl + D
Drag to Copy
Hold down the modifier key when dragging to create a Component Instance.
Select the Master Component.
Hold down the modifier key and drag the Component
Release the mouse before releasing the modifier key. Otherwise, we will only move the Component.
Copy and Paste the Master Component
Make a copy of the Master Component and paste it into the Canvas. We will automatically create a Component Instance when you paste it.
Select the Master Component.
Copy the Component using the keyboard shortcut:

Mac: Command - C
Windows: Ctrl + C

Paste an Instance of the Component using the keyboard shortcut:

Mac: Command - V
Windows: Ctrl + V