Apply styles to layers and objects
Before you start
Who can use this feature
Users with edit access to a file can create and edit styles.
Users with view access to a published file can use styles from that library in files where they can edit.
Styles allow you to define a set of properties or attributes of an object. You can create styles for colors, text, effects, and layout grides and reuse them across your designs.
Apply a style to an object
Apply any styles from your local styles, or apply styles from a published team library.
Select the object(s) you'd like to apply a style to.
In the right side bar, click the  style icon next to the property you want to update.
In the styles menu, you will see your local styles and any styles shared via the team library. Figma orders styles in the style panel accordingly:

Alphabetically by team name
Alphabetically by file name
Individual styles appear in the order they were created. Learn about grouping and reordering styles.

Search and select the style you want to use to apply it to the select object(s). The style picker can be viewed as a list or grid.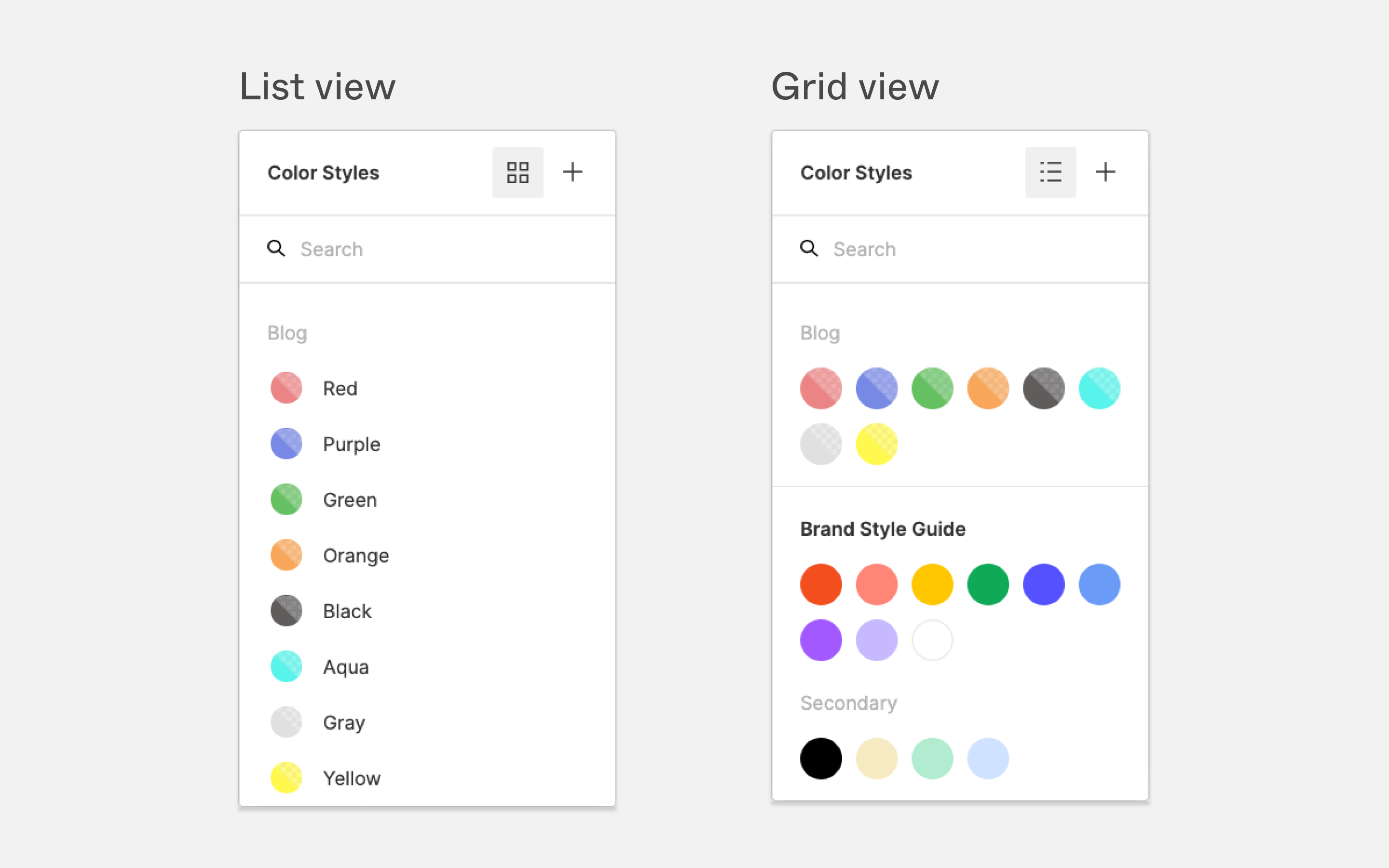 Tip! If you aren't able to access styles from the properties panel, they may not be shared to your team library yet. Learn more about managing and sharing styles →
Use the color picker
You can also use the color picker to apply colors from styles to objects. This is handy for situations when you want to:
Create a custom color that matches some of a sStyle's properties. For example: use a color from a style at only 50% opacity.
Apply a color style to an object or layer in a place that doesn't support styles.
The color picker allows you to switch between colors in the file (document colors) and from your libraries. Click the to select a palette from an enabled library: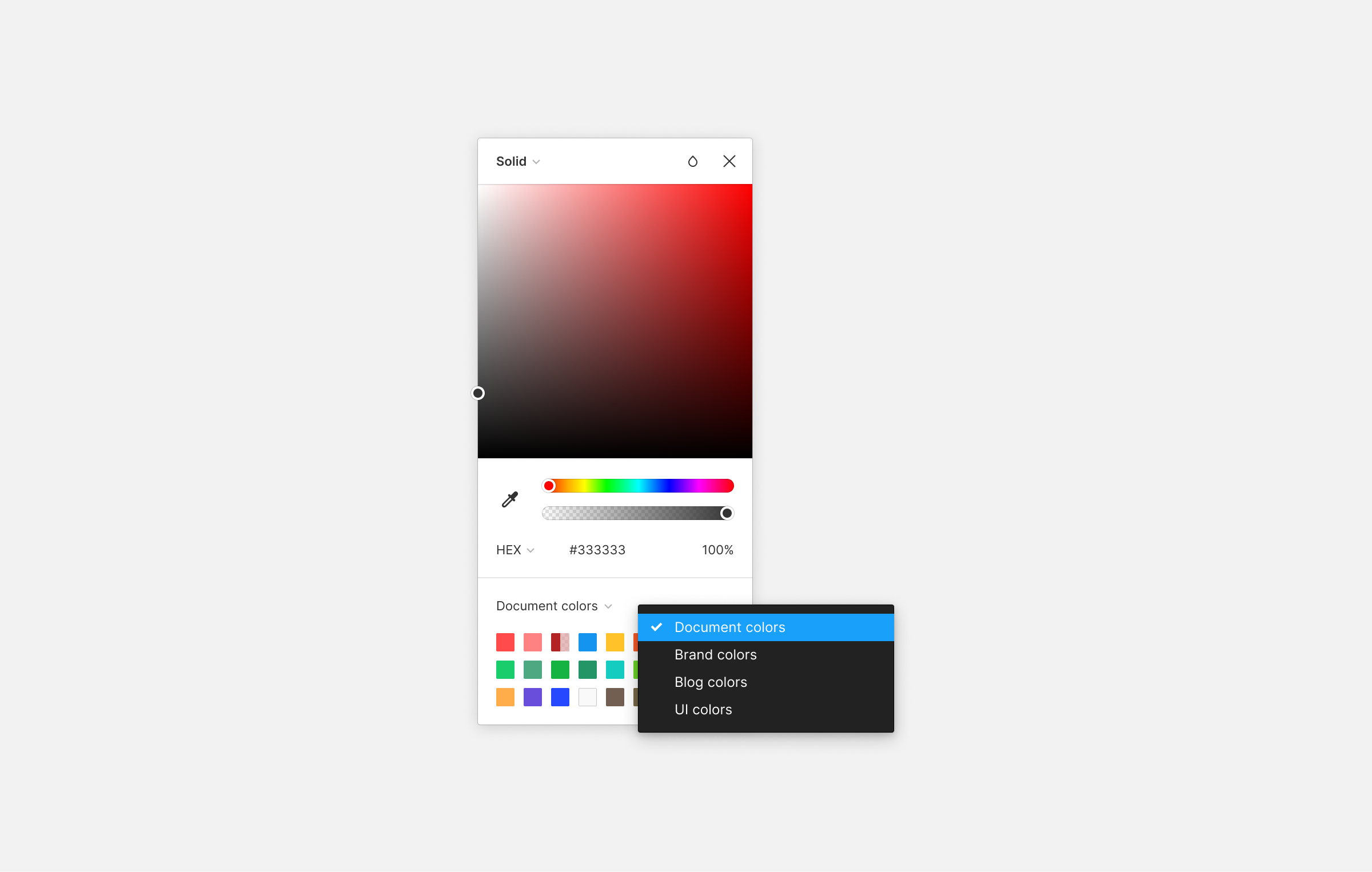 Caution: When you select a style from the color picker, you are only setting the color, not applying a style.
Switch between styles
You can change the style that is applied to an object from the right sidebar.
Select the object(s) you'd like to update.
In the right sidebar, click on the style next to the relevant property.
Use the style picker to search for and select the new style.
Detach a style
When you detach a style from an object, that object will keep its existing properties. You can then make changes to those properties, as desired.
This is useful when using existing styles as the basis for future styles or iterations.
To detach a style from an object:
Select the object(s) you'd like to remove the Style from.
In the right sidebar, hover over the relevant style.
Click the  detach style icon when it appears.
You can now make any changes you want to the object, independent of the Style.
Tip! You can also edit any style that's applied to an object by selecting the style and clicking the Edit icon in the color styles menu.
Share styles with libraries
When you enable a library for a team or an individual file, Figma includes styles from that library in the style picker.
You can use any styles you have can view access to. You can only edit the style itself if you have can edit access to the original file.