Workspaces add an extra layer of structure to your Figma organization. They group related teams together so you can easily find the work that matters most to you.
Browse workspaces
Browse all workspaces in your organization
You can browse all the workspaces in your organization.
From the file browser, click All workspaces.
Select a workspace to see all the teams in the the workspace.
When you join a team in a workspace, both the workspace name and team name will appear in your sidebar.
Filter search results by workspace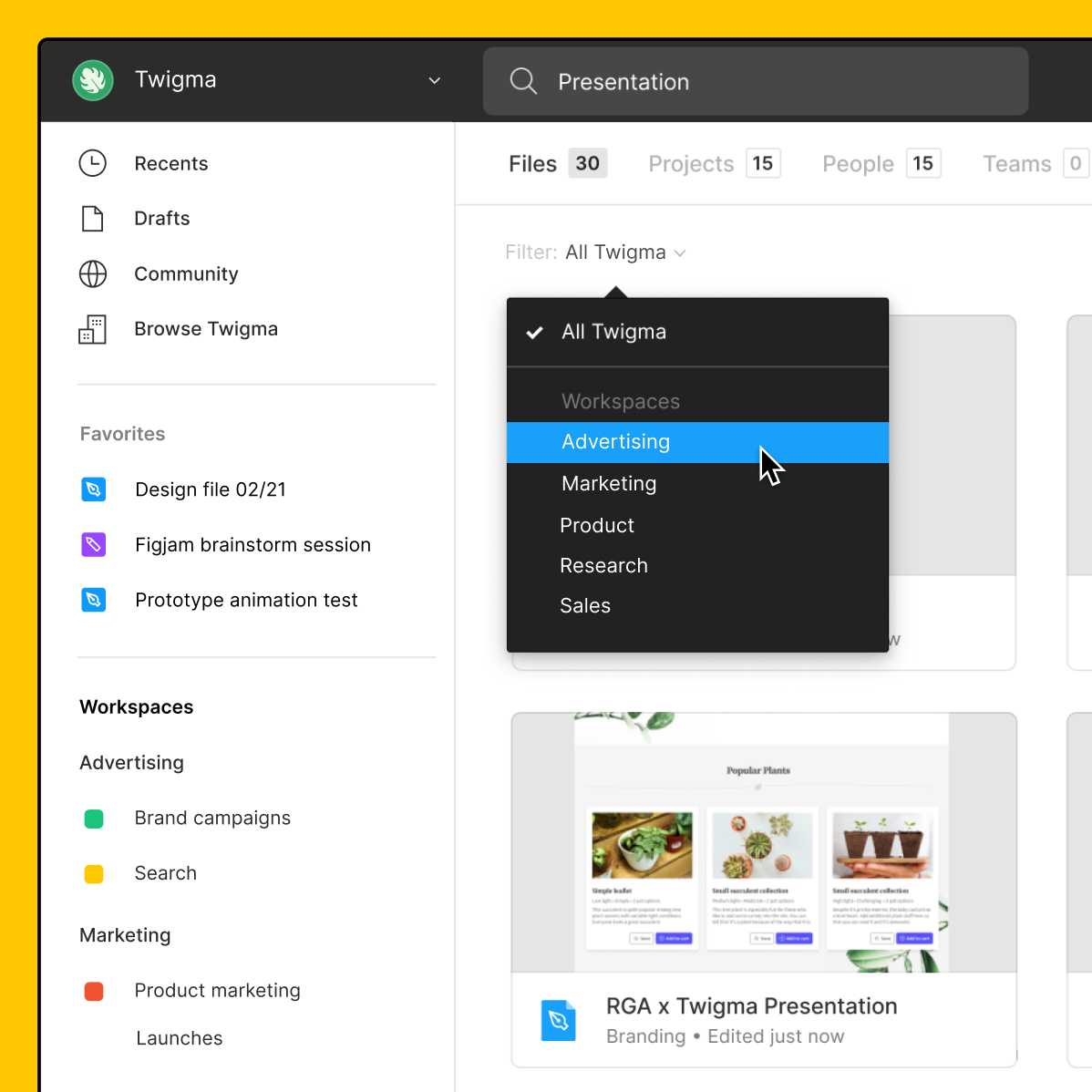 To help you find exactly what you need, you can filter your search results by workspace.
Click the search field at the top of the file browser.
Type what you're looking for and press Enter.
Click on the dropdown menu next to Filter: and select a workspace to filter by.
Discover the most relevant libraries
Libraries let you share components and styles with other people in your organization. They help you keep designs consistent across your company.
The library modal now keeps the most relevant libraries front and center. When you open the library modal, you'll see: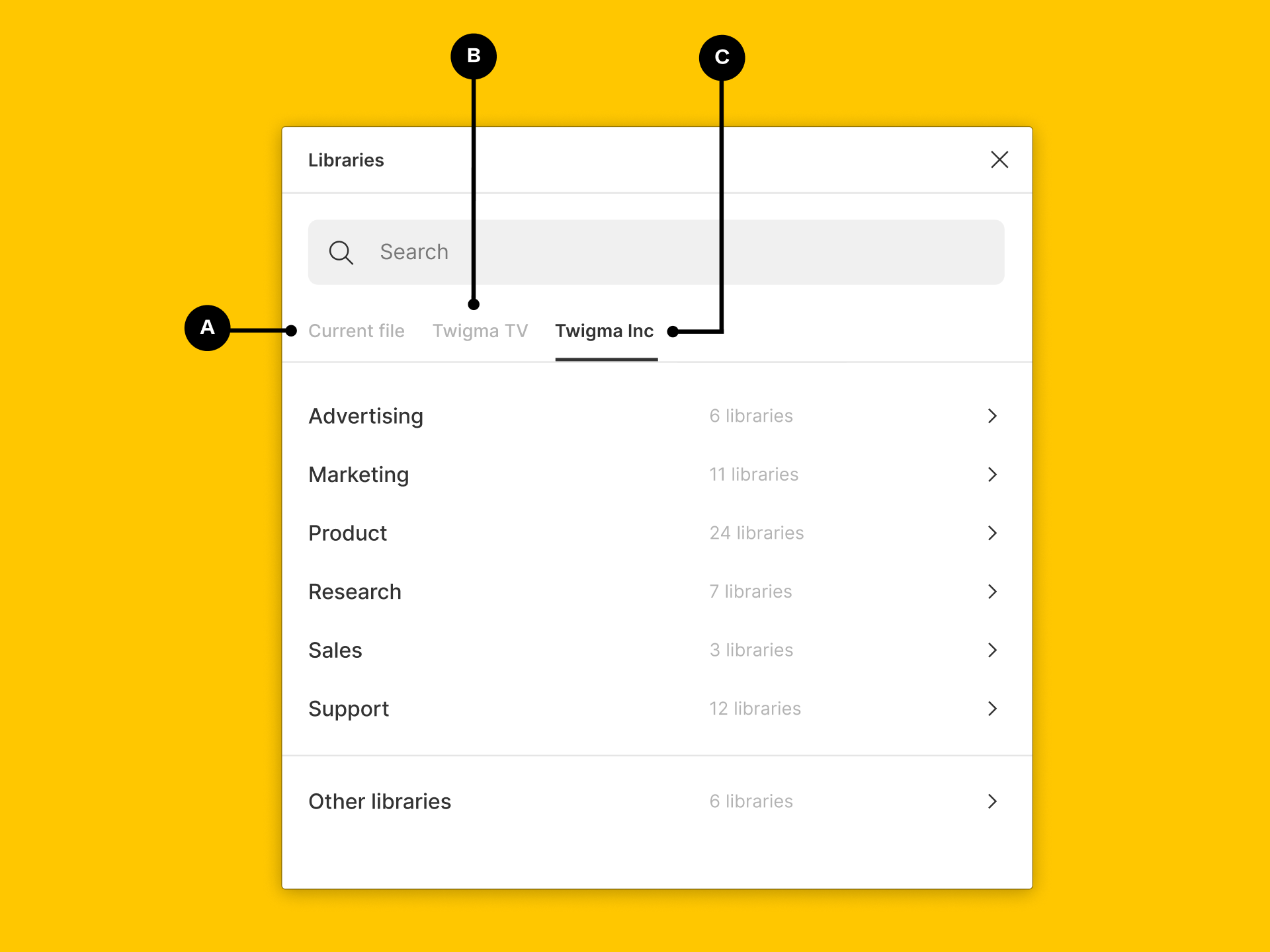 A

Libraries in the current file

B

Libraries in the workspace the file belongs to

C

Libraries in the rest of the organization's workspaces
Note: Updates to the library modal are rolling out over the next few weeks.