Duplicate Community files
Who can use this feature
You need a Figma account to duplicate Community files
Community files are FigJam or Figma design files that creators have shared with the Community. Files can contain libraries and UI, tools and processes, or other educational resources. Every file has a resource page where you can view file information and preview the file or prototype. Interact with these previews like you would any regular embed.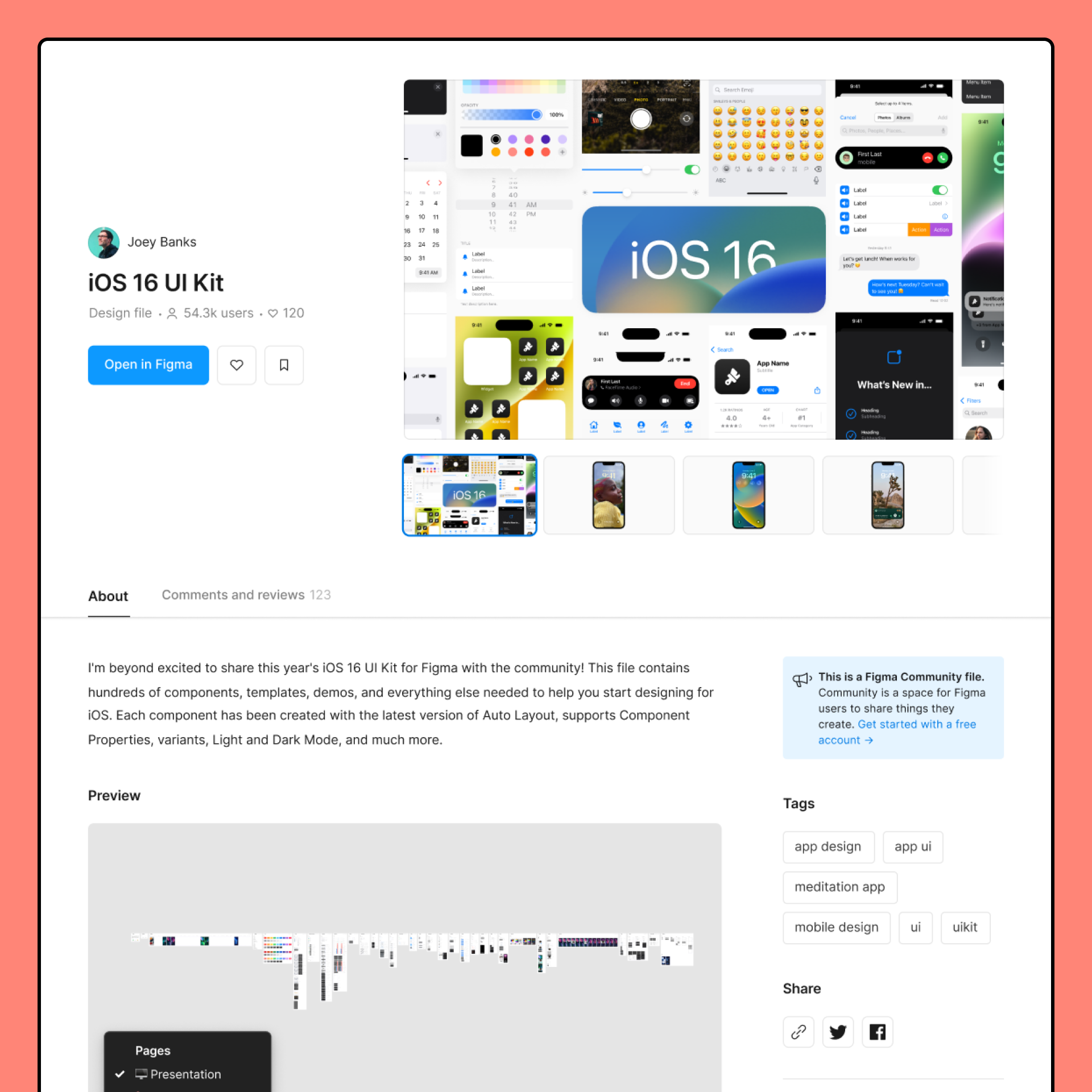 Licensing terms for Community files vary depending on if the file is free or paid. Learn more about Figma Community copyright and licensing →
Note: You can save your favorite files so that you can more easily access them in the future. If you've added profile connections, saving a file also saves the file on your connected accounts. Learn more about saving files →
Duplicate files
Duplicate a file to add a copy of it to your drafts folder. This duplicate is an entirely new file, so you won't be able to access any version history, comments, or permissions from the original file.
Changes made to the original file are not reflected in duplicated files. You must duplicate the updated file to view any changes.
Caution: You can't duplicate Community files when browsing Community as a team or organization admin. Make sure you're browsing on your own profile before trying to duplicate a file.
Click Open in Figma, Open in FigJam, or Buy (paid files). 
For paid Figma Design files, you can click Get free preview to trial the content before purchasing. Learn more about purchasing resources →
Select the account where you want to add the file.
A copy of the file is added to your drafts. Every file you duplicate from the Community will have (Community) appended to the file name.
If you no longer need the file, you can delete it from your drafts.