Before you start
Who can use this feature
Users with can view access to the file can interact with a file embed.
Users with can edit access to the file can interact with a prototype embed.
Figma Live Embeds allow you to add live Figma files or prototypes into other websites or applications. Use embeds to:
Link design files to product specifications
Add relevant resources to project or task management tools
Showcase use cases and examples within documentation
Share presentations, templates, or resources
Extend the functionality a Design System
Embeds appear alongside any existing content, making them a seamless addition to any website or application.
View embeds
You can interact with each embed based on your team or Organization permissions, and the file's link sharing settings.
If link sharing is on (Public file): view the embed regardless of your permissions on the file.
If link sharing is off (Private file): you need to be a Viewer or Editor on the file, team, or Organization to view the embed.
Learn more about link sharing:
Authentication
If you're already logged in to Figma, you can see and interact with any embeds you have access to.
If you're not logged in to Figma—or are on a website that blocks browser cookies—Figma will prompt you to log in before you can interact with the embed. You may be redirected to the browser to log in.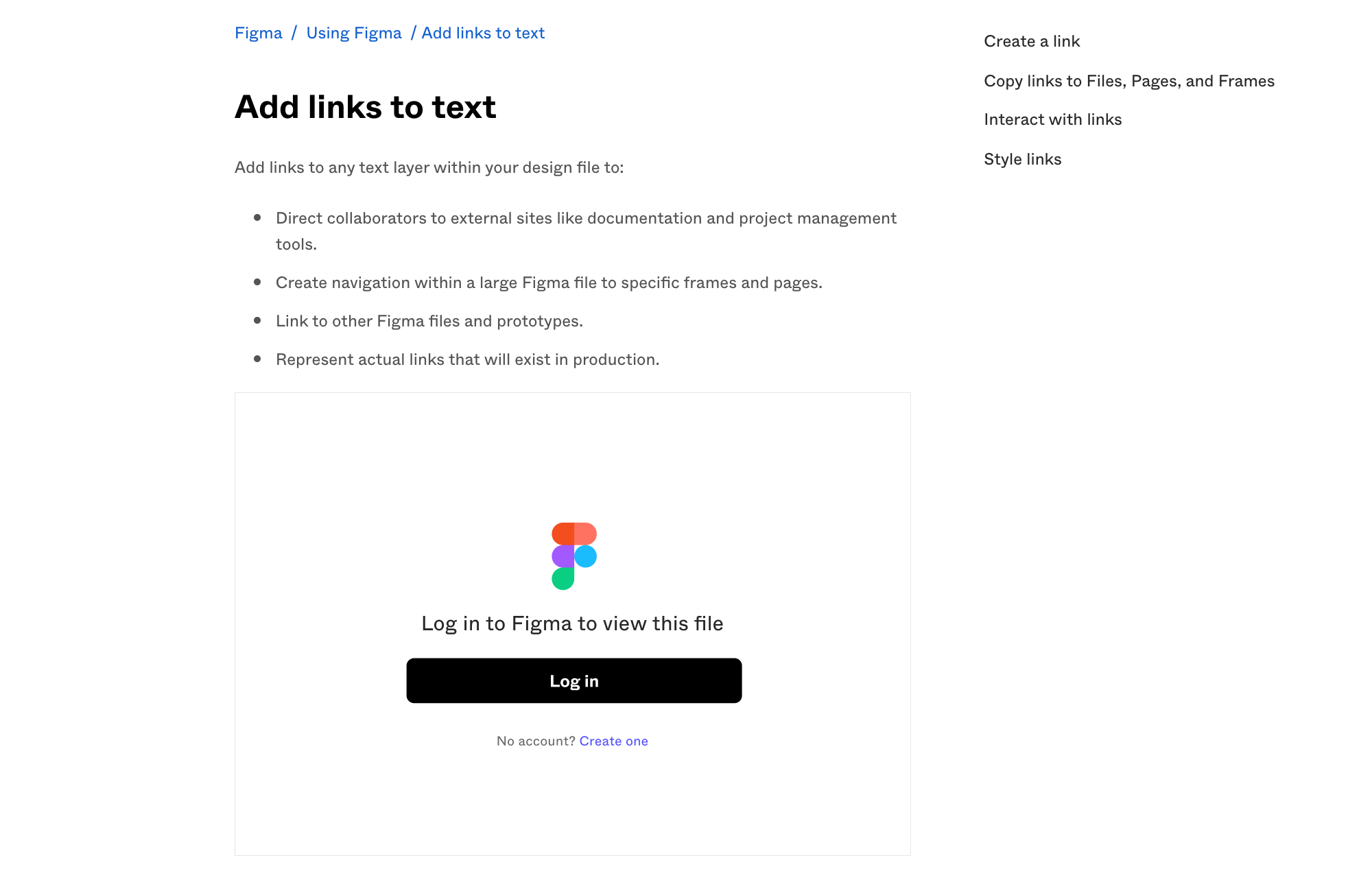 If you don't have access, you'll see another message on the embed. We recommend reaching out to the file owner so they can add or update your access.
Figma Organization: Figma will show a You don't have access to the file message.
Professional teams: Figma will show a File not found message.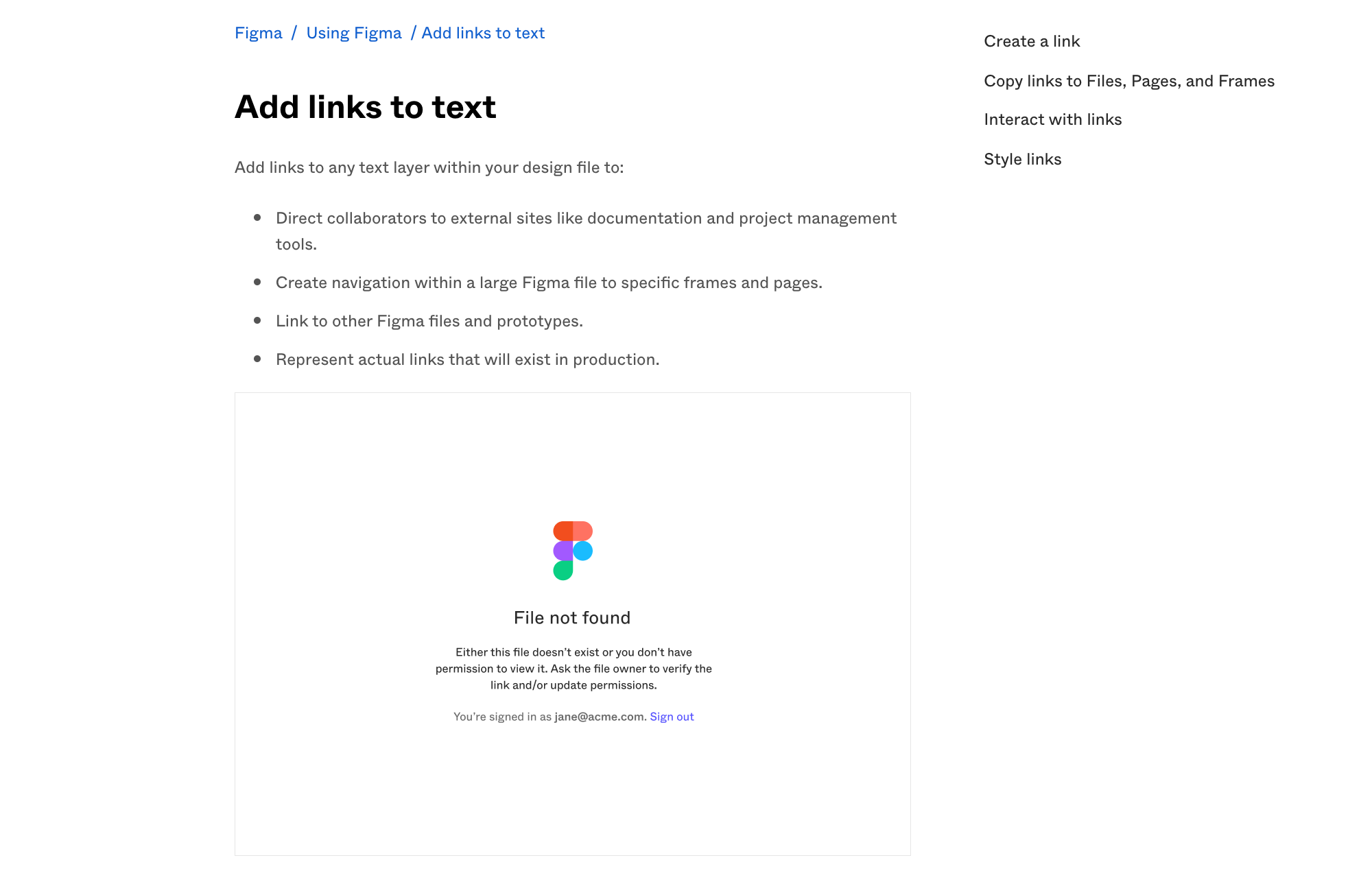 Logged in with the wrong email address? Figma will display the email address you are currently logged in with. Click the Sign out button to log out of the account.
File embeds
You can only view file embeds. There is no way to select individual layers or make any edits to the file. To edit a file, click on the file name to open it in Figma.
Use the viewport to view the file and pan around the canvas
Enter full screen mode
Zoom in or out in the viewport
Click on the file name to open the file in Figma
See when the file was last edited
View the file's link sharing settings
Prototype embeds
Interact with a prototype embed as if you are viewing the prototype in presentation view.
View and interact with the hotspots in the viewport
Enter full screen mode
Use the arrow keys to move between screens in the prototype
Restart the prototype to go back to the starting screen
Click on the file name to open the file in Figma
See when the file was last edited
View the file's link sharing settings