Dropbox Paper is an online workspace, where you can organize text, media, and files. Paper lets you collaborate with others and access your Paper docs from anywhere.
Figma Live Embeds allow you to add live Figma files or prototypes into other websites or apps. Add Figma links to your Dropbox Paper documents to:
Embed Figma files inside your meeting notes or design specs.
Share your designs with teammates.
Collect design feedback from collaborators.
Embed a file or prototype in Dropbox
You can embed any file or prototype, regardless of the file's link sharing settings.
Collaborators can interact with Figma Live Embeds based on:
In Figma
Open the file you want to embed in your Paper doc.
To link to a specific frame in the Figma file, select the frame.
Click the Share button in the toolbar.
Check the box to Link to selected frame (Optional).
Update your link sharing permissions to determine who can view and interact with the file embed (Optional).
Click Copy link when you're ready to embed the file.
In Dropbox
Open the Paper doc you want to embed the file or prototype in.
Click on an empty space in the doc.
Click Add Media from the toolbar that appears at the bottom-center of the Paper doc.

Select Figma from the apps list.

Paste the link for your Figma file or prototype into the field, then press Enter / Return to apply the embed.

You can then interact with the file or prototype. Learn more in our Interact with live embeds article.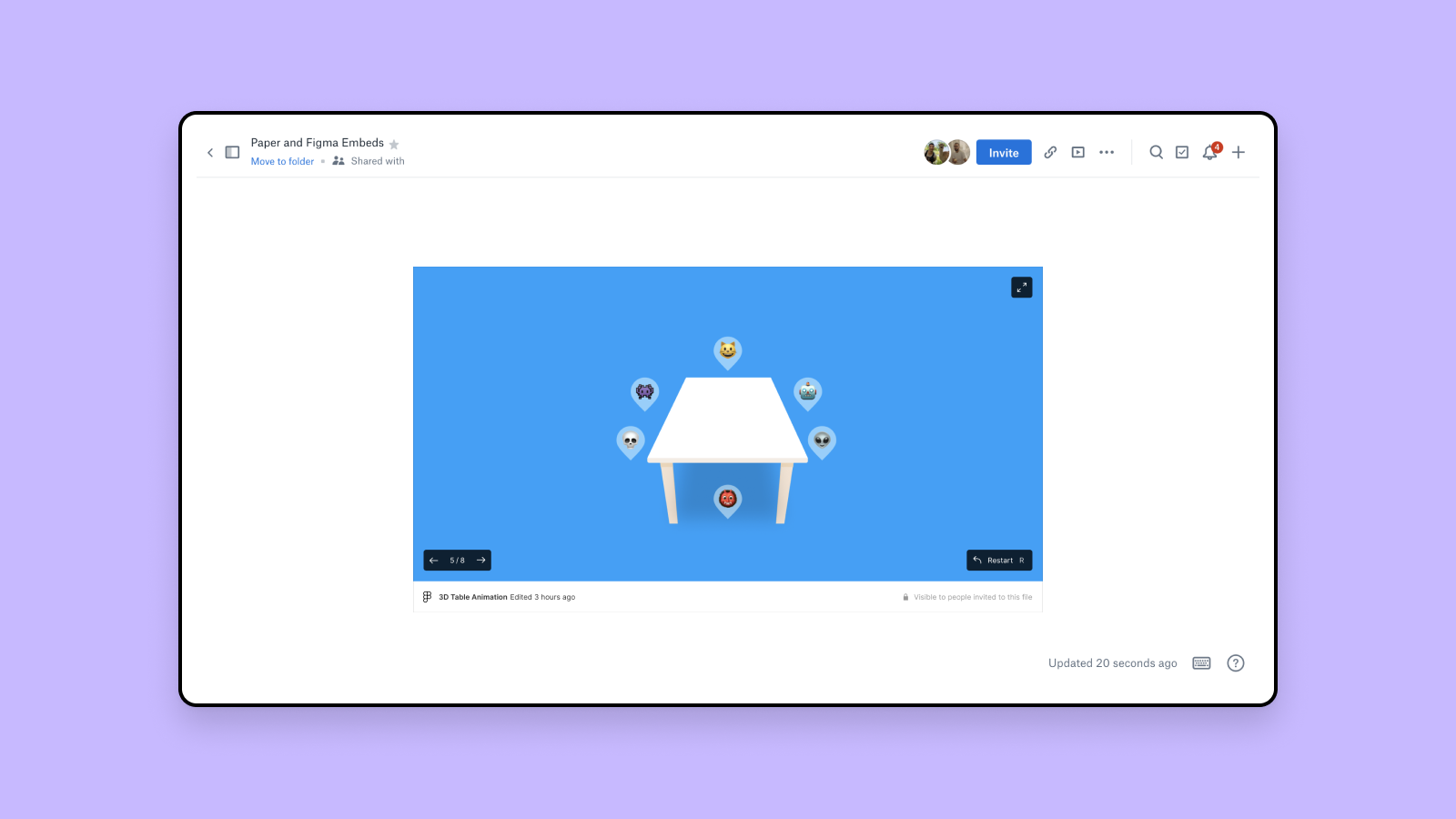 Tip! You can also paste a Figma link directly into a Paper doc. Dropbox will then turn this into an interactive embed for you.