Figma has a number of features under development that are available to users in beta. In this article, find out which beta features are available, what they are, their beta types, and how to access each one.
Beta types refer to the level of access. These include:
Open beta: All Figma users can join the beta.
Closed beta: Only users who receive an invite can join the beta.
Limited beta: The beta is available to all Figma users, but is limited to a certain number of beta users.
Note: Beta features can change during the beta period. You may experience bugs or unoptimized behavior.
Branching
closed beta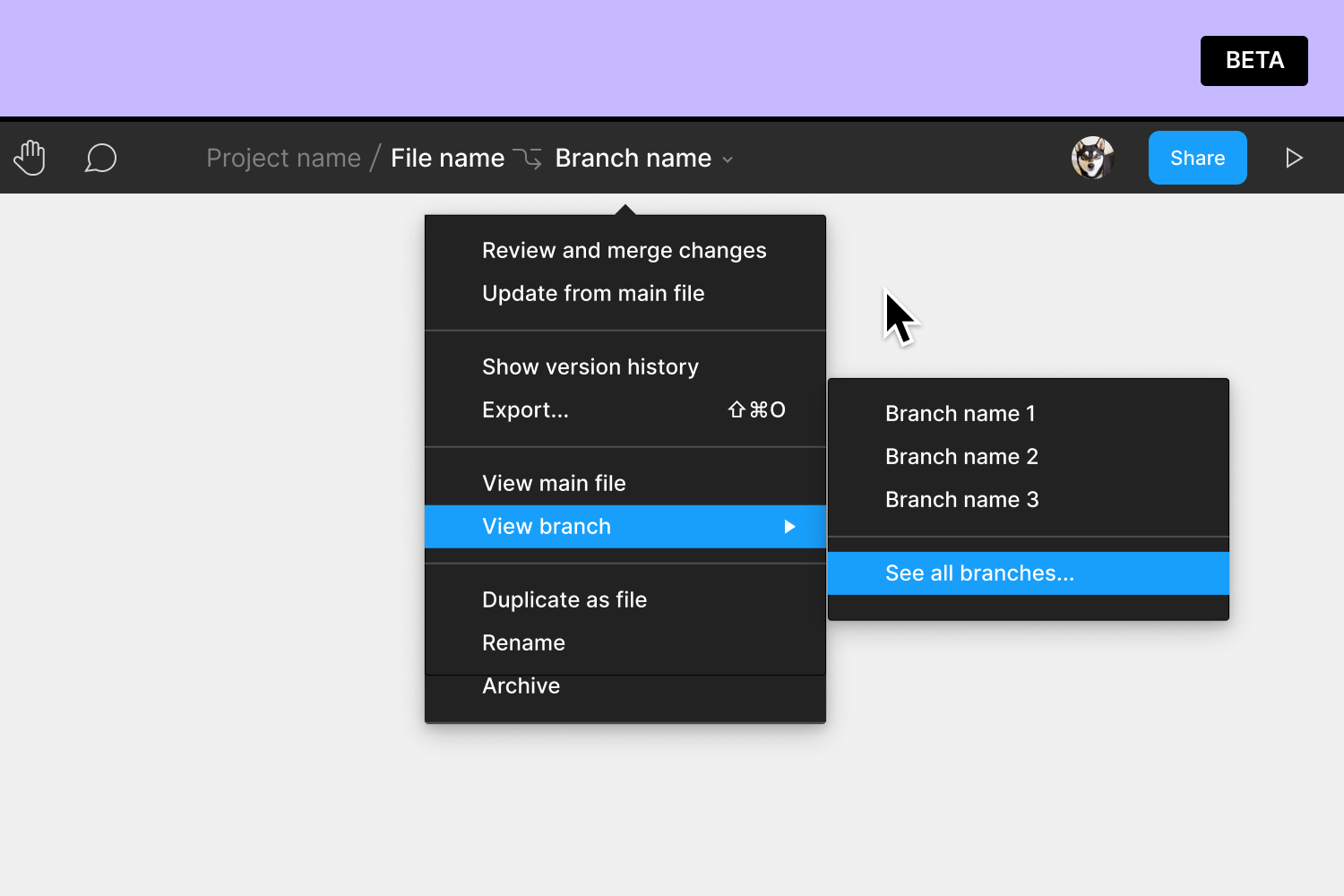 Branches are controlled environments—like sandboxes— where you can make changes to styles, components, and other aspects of a file or library. You can create a branch from any file you want to workshop or iterate on. The file you create a branch from is referred to as the main file.
When you're satisfied with your changes, you can review and merge your branch with the main file. You'll have the option to resolve any conflicts before applying changes from your branch to the main file.
Learn how to branch and merge a file →
Join the beta
Anyone on the Organization plan can request to join the beta. If you're looking to better manage and enable your team to collaborate at scale, contact our Sales team to learn how you can upgrade your plan.
Joining the beta is a manual process and new requests will be added in groups. There will be a delay between requesting and getting access.
Desktop app
open beta
Figma has a beta version of the desktop app available.
By using the beta version of the app, you're helping Figma test bug fixes and performance improvements, before we release them to the general public. The beta version does not give you access to features Figma hasn't released yet.
You can install and use the Figma desktop app and the beta version at the same time. Both versions of the desktop app will offer the same core features and functionality.
Learn how to download the beta version of the desktop app →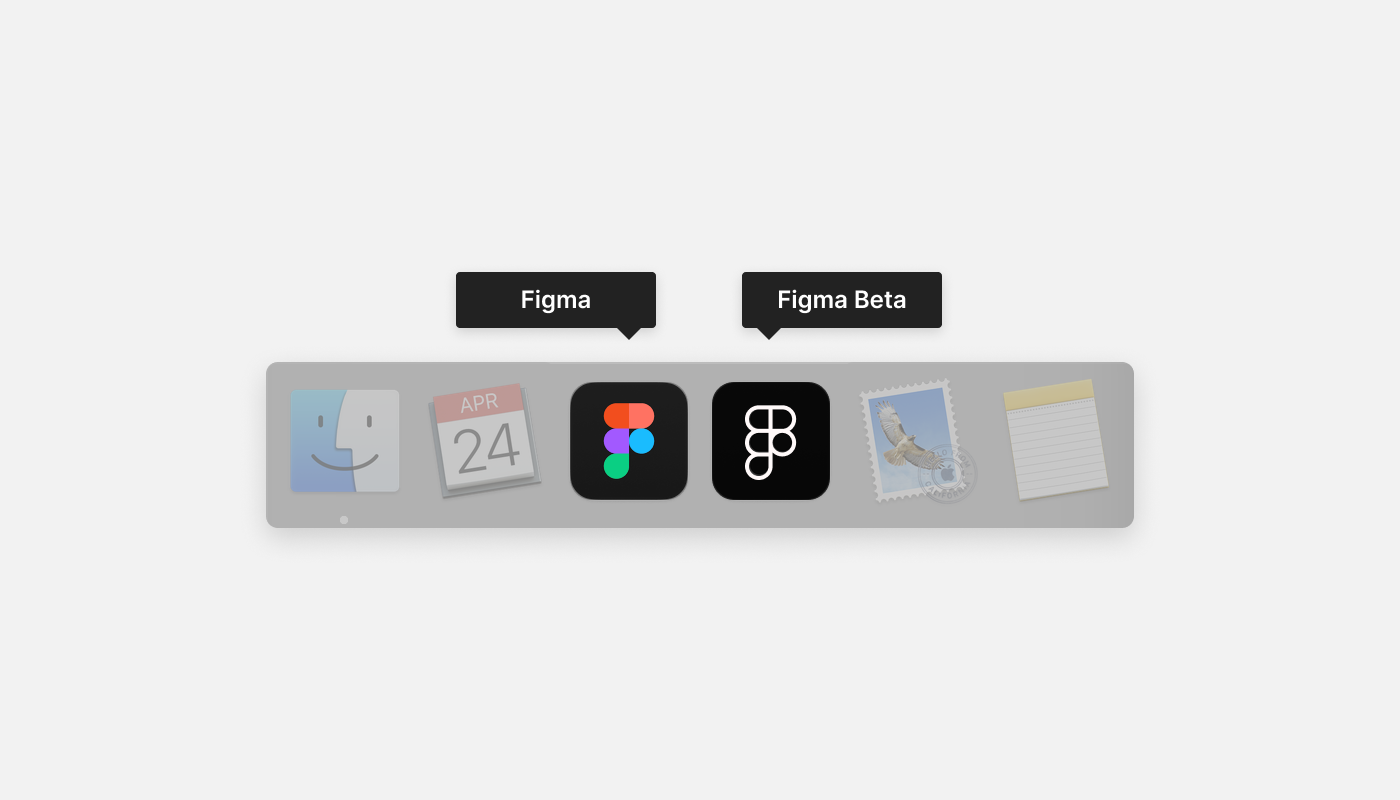 FigJam
open beta
FigJam is a new product announced at Config 2021, and it's in beta and completely free to use through 2021.
FigJam files are online whiteboards where anyone can take part. They're a new space for the earlier, exploratory parts of your design process. For defining user problems, looking for inspiration, and exploring ideas with your team.
FigJam Plugins
open beta
Plugins are third-party scripts or applications that extend the functionality of another app. You can now build plugins and use plugins you create for FigJam. Users won't be able to install and use FigJam plugins they didn't create for this beta version.
Make plugins for the Figma community →
FigJam Widgets
closed beta
Developers can build widgets for FigJam that allow teams to have collaborative and interactive experiences —from voting, to workflows, to on-canvas games.
Developers will be able to define what widgets look like, have their widgets respond to user interactions, show inline property menus like native objects in FigJam, and open iFrames.
Unlike plugins — which are visible to individual users — widgets are available to everyone in the FigJam file.
Some examples of the types of widgets you can build:
Facilitation
Games and fun
Diagram generators
Note-taking
Data visualization
Workflows (connecting to 3rd party tools)
Join the beta
Widgets is currently a closed beta. To apply to join, please fill out this form using the email address associated with your Figma account.
Interactive components
closed beta
Interactive components allow you to create prototype interactions between variants in a component set. Any time you add an instance to your designs, those interactions are set up and ready to go. This saves you time when creating prototypes and prevents unnecessary noodle soup.
Create interactive elements that automatically switch between variants, like buttons that change from hover to pressed states.
Set default interactions at a component level and remove the guesswork when it comes to building prototypes.
Reduce the amount of frames and connections needed to prototype input fields, like a set of checkboxes or toggles.
Create interactive components using variants →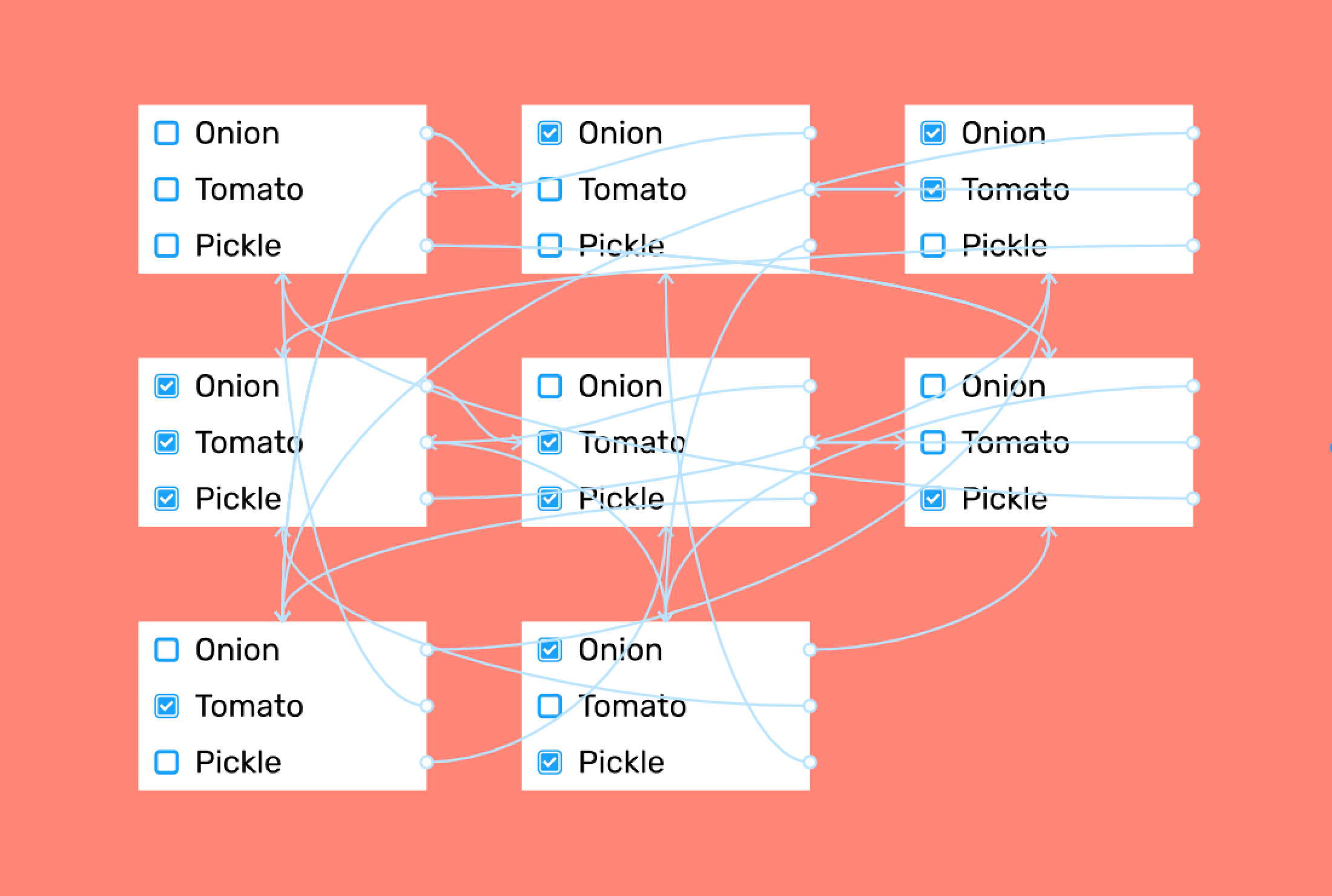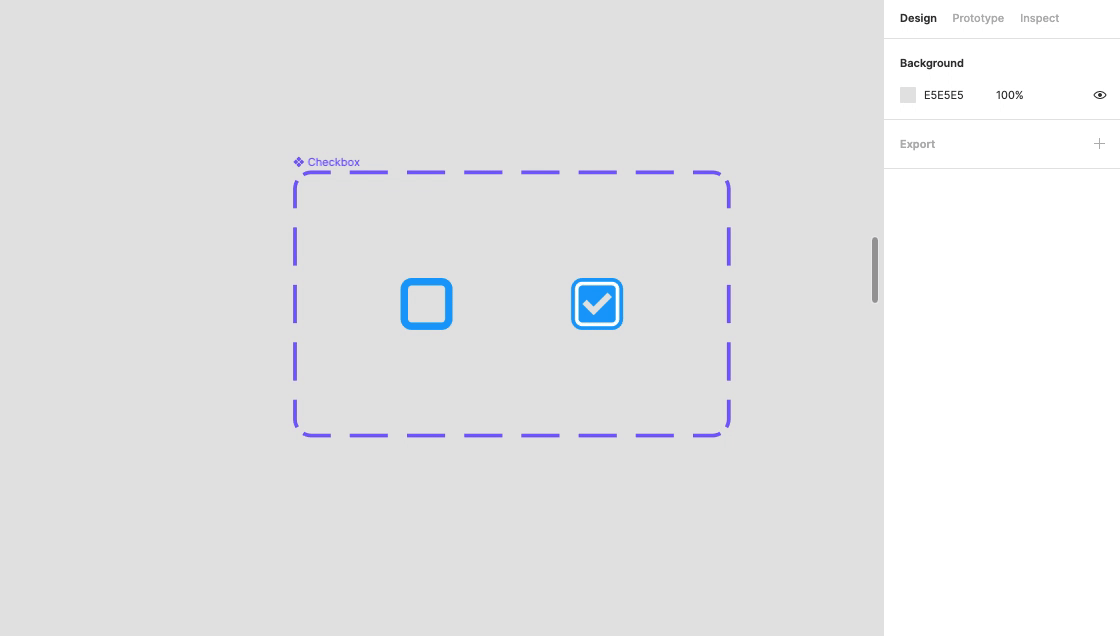 Join the beta
The beta is available to all Figma users regardless of team or plan. You can request access to the interactive components beta using the email address associated with your Figma account.
Figma's goal is to add those who request access to the beta within three business days. A confirmation email is sent to the email address associated with your account once interactive components are turned on for your account.
During this beta, you can always turn off interactive components within a file to improve prototype loading times. If you would like to be removed from the beta entirely, please email support@figma.com.
Mobile app
limited beta
Use the Mobile app to view files and interact with prototypes on your phone so that it appears like a real app. Mobile is also great to use if you're away from the computer or need to test your designs on a mobile device.
Learn more about Figma's mobile app →
Join the beta
The new Figma mobile app was available to download for the first 10,000 iPhone and first 10,000 Android users. Config 2021 attendees were given priority access to the beta.
Current status: Both the iOS and Android beta apps are at capacity. Check back here for any updates.
Plugin parameters
open beta
Developers can create plugins with parameters which allow plugins to accept user input from the quick actions menu.
Adding parameters to your plugin means you don't need to build a custom UI. It also provides a streamlined experience for users of the plugin, who can run a plugin directly from the quick actions menu.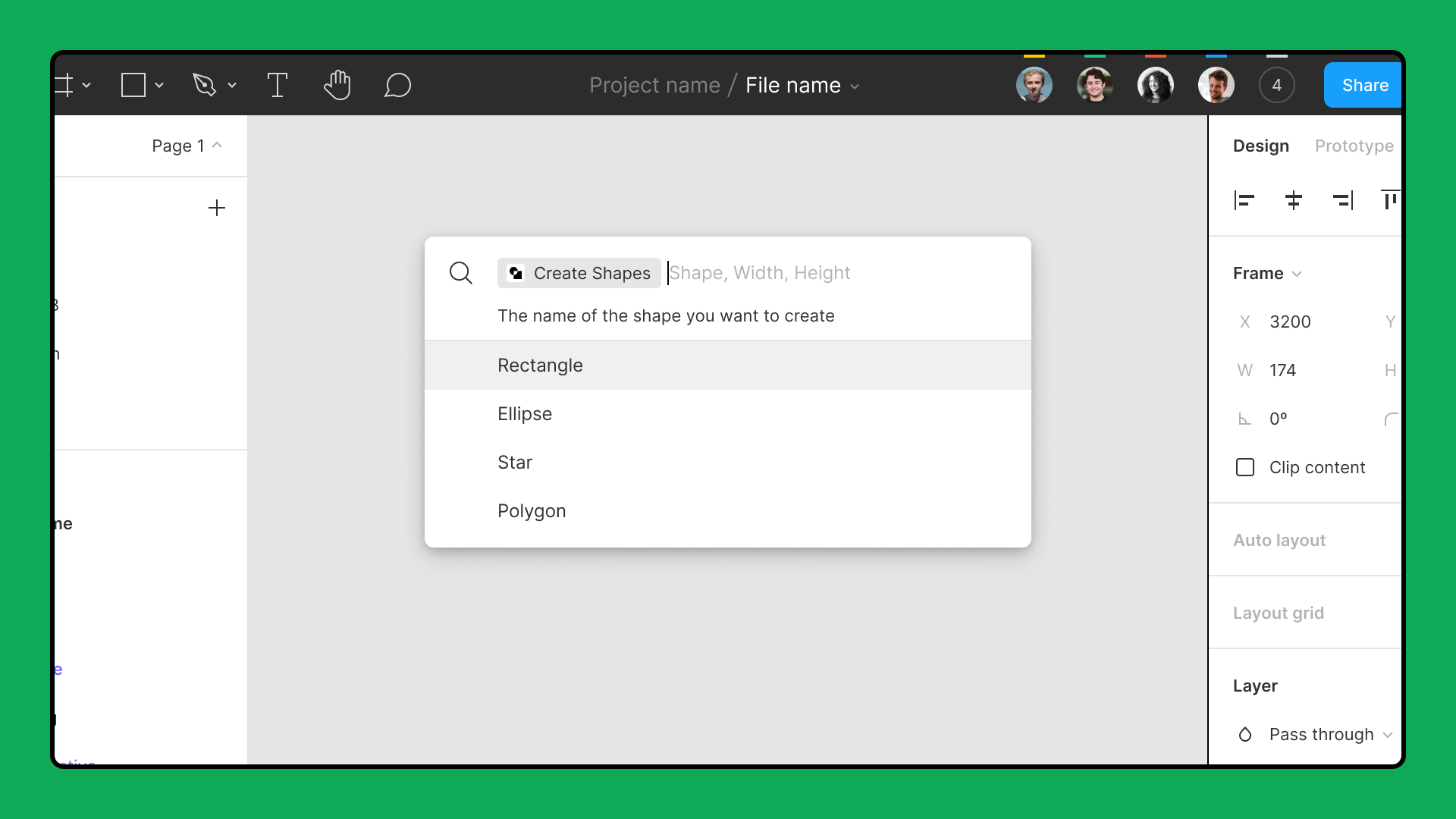 Join the beta
Anyone can develop a plugin with parameters. If you're new to developing plugins, check out Make plugins for the Figma Community for an overview of plugins in Figma.
Figma's developer platform provides a detailed setup guide for the plugin API. If you're ready to start building, you can read the developer documentation here →
Only developers of a public plugin are able to run the plugin and use the parameters. It's not possible to use parameters in public plugins yet.