Figma has a number of features under development that are available to users in beta. In this article, find out which beta features are available, what they are, their beta types, and how to access each one.
Beta types refer to the level of access. These include:
Open beta: All Figma users can join the beta.
Closed beta: Only users who receive an invite can join the beta.
Limited beta: The beta is available to all Figma users, but is limited to a certain number of beta users.
Note: Beta features can change during the beta period. You may experience bugs or performance issues during this time.
Desktop app
open beta
Figma has a beta version of the desktop app available.
By using the beta version of the app, you're helping Figma test bug fixes and performance improvements, before we release them to the general public. The beta version does not give you access to features Figma hasn't released yet.
You can install and use the Figma desktop app and the beta version at the same time. Both versions of the desktop app will offer the same core features and functionality.
Learn how to download the beta version of the desktop app →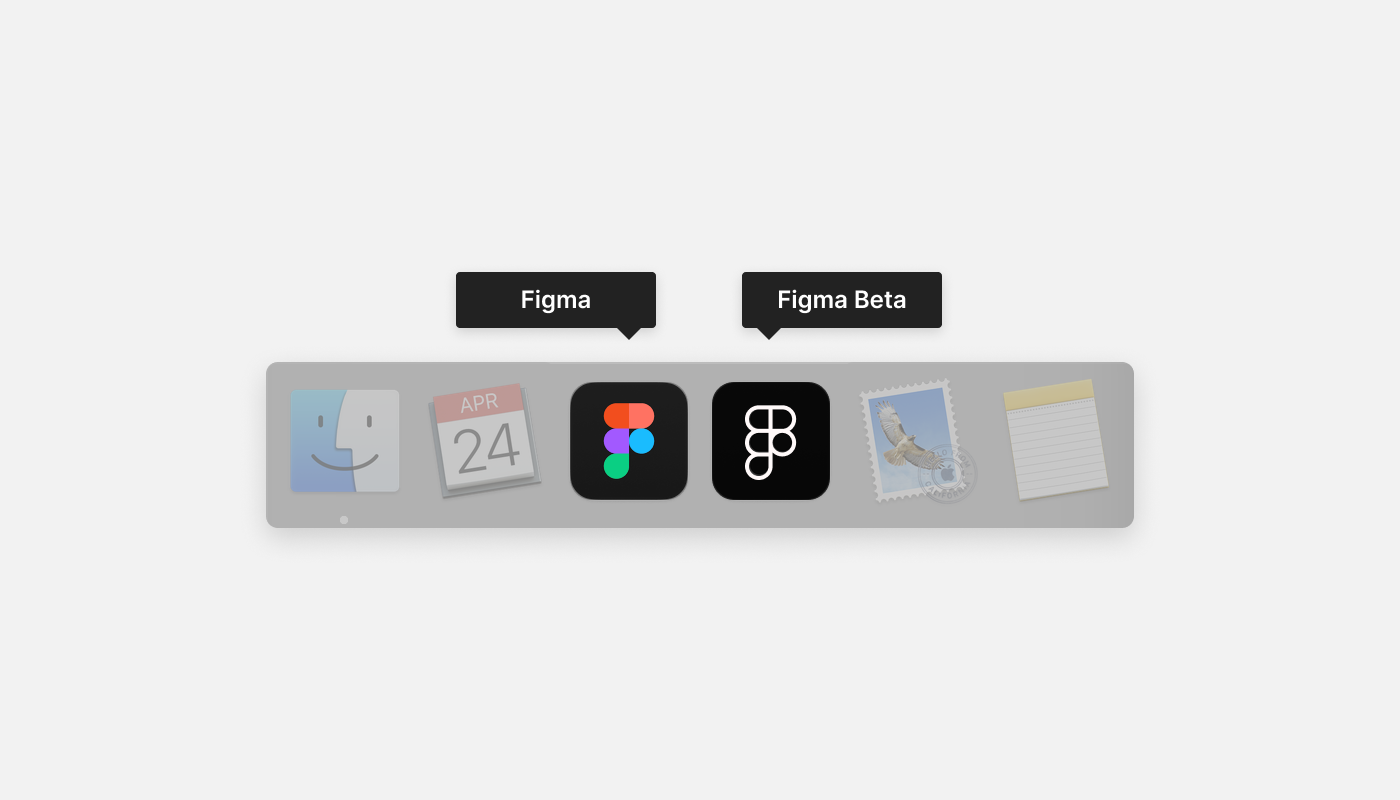 FigJam Widgets
open beta
Widgets is currently an open beta. Anyone with a Figma account can find, install, use, and build widgets right away.
Widgets are custom, interactive objects you place in your FigJam file to extend FigJam's functionality. They allow you to level up your jam sessions with new tools, data from external applications, or new ways to play.
Unlike plugins — which are visible to individual users — widgets are visible to everyone in a FigJam file, and everyone can interact with widgets on a board.
Developers can define what widgets look like, have their widgets respond to user interactions, show inline property menus like native objects in FigJam, and open iFrames.
Here are a few ways you can use or build widgets in FigJam:
Import CSVs to create tables, or to transform the data into interactive visualizations.
Place polls and voting counters to gather insight from your company on a product idea.
Build a project timeline with other teammates in a calendar widget.
Create pre-styled mind maps and organization charts quickly.
Take a break and play connect four or chess with a teammate in FigJam.
Find and use widgets in FigJam files →
Mobile app
limited beta
Use the Mobile app to view files and interact with prototypes on your phone so that it appears like a real app. Mobile is also great to use if you're away from the computer or need to test your designs on a mobile device.
Learn more about Figma's mobile app →
Join the beta
The new Figma mobile app was available to download for the first 10,000 iPhone and first 10,000 Android users. Config 2021 attendees were given priority access to the beta.
Current status: Both the iOS and Android beta apps are at capacity. Check back here for any updates.