Guide to files and projects
Who can use this feature
Applies to Figma design and FigJam files.
Anyone with can edit access in a team can create files and projects
Projects
Projects allow you to group your related design files together in a single space, like a folder in a file system. They're only available in teams. You can create teams for your own work, or for collaborating within a group.
Organization teams can create unlimited projects
Professional teams can create unlimited projects
Starter teams can create one project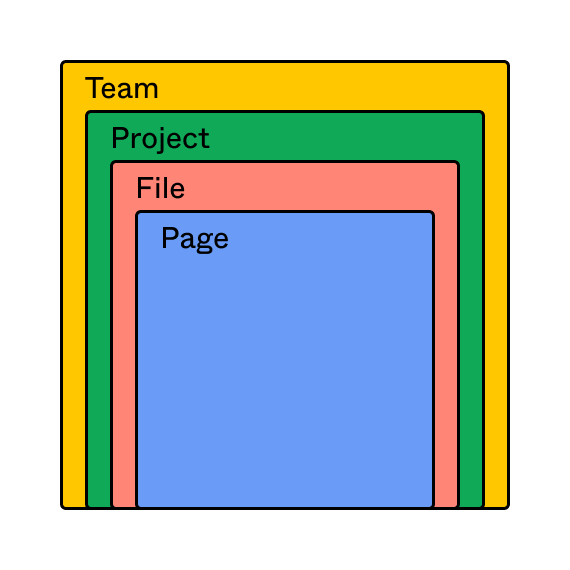 Structure projects
Use projects to group files in any way that makes sense to you. The way your company or agency is organized may inform some of that structure.
It's not possible to create subfolders within your projects. This is something to bear in mind when deciding how to structure your files and projects.
Some approaches we've seen for projects:
Company resources like brand assets, templates, or presentations and slide decks
Component libraries and design systems
Projects with specific clients or agencies
Product or feature based projects
Cross-functional activities or projects
External files for usability testing, tutorials, or shared resources
View projects
Every project you create has its own project page where you can access all the project's files.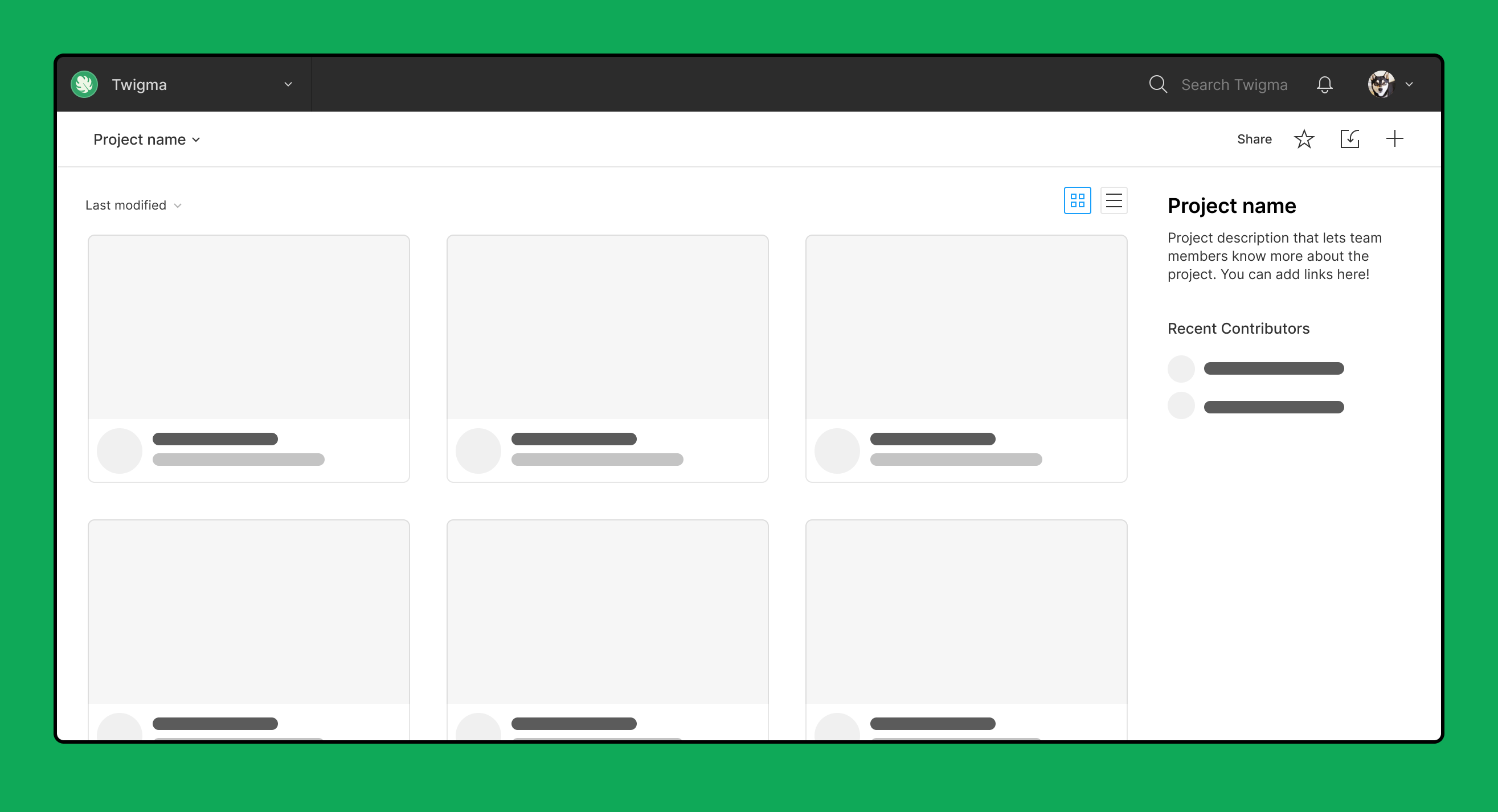 View contributors to the project. Most active editors are at the top, so you know exactly who to talk to about the project.
Add a description to communicate the context for the project. You can include links to websites or external files to share related resources with collaborators.
View, manage, and create new files within the project. Pin important files to the top of the project for easy access.
Click the project name to access project actions, like rename, delete, and star the project so it appears in the sidebar.
Share the project with others, manage team access, and update collaborator's permissions.
Share projects
Team members can access all projects within a team from the team workspace. By default, team members can access projects based on their team-level permissions.
You can also invite external collaborators to individual projects within a team.
Files
Figma has two products: Figma design and FigJam. These products appear as different files types in Figma, each with their own set of tools and features.
Organization teams can create unlimited files
Professional teams can create unlimited files
Starter teams can create three Figma design files and unlimited FigJam files
Figma design files
Figma design files are powerful, collaborative environments where you turn your ideas into responsive and interactive designs.
They're tailored to the needs of designers, UX writers, and developers. You can access all the tools, features, and functionality you need to create and design digital experiences.
Use Figma design files to create and maintain artifacts and assets, when detail and precision are of the utmost importance.
Pages
Pages give you an extra level of organization within files and projects. Design files can contain multiple pages, giving you more space to explore your ideas.
Every page has a canvas where all of your frames, groups, and layers live. The canvas has a finite size of -65,000 through +65,000 on each axis.
Create pages for different stages of the design process, or indicate which designs are ready for development.
Have separate pages for different milestones in a project, including static pages for design critiques or feedback sessions.
Create dedicated pages for your main components and style definitions. Get in the habit of moving new components to the dedicated page.
Create pages for exploring user flows. Currently, you can create multiple prototypes in a page, but you can only preview one flow at a time.
Add visual clues to help collaborators identify appropriate work. Like "spacer" pages to create more distinction between pages or emojis to communicate purpose and status.
FigJam files
FigJam files are online whiteboards, an approachable space where anyone can take part. They tap into the spontaneous, joyful nature of working together.
FigJam files have curated tools and an infinite board for exploration and discovery. They're great for meetings, brainstorms, diagrams, and research.
File formats
Both Figma design and FigJam files use their own file formats, which can only be opened in Figma.
You can save a local copy of a file in .fig (Figma design) or .jam (FigJam) format. This is useful if you want to back up your files if you go offline unexpectedly, or if you want to move files between Figma accounts.
Figma doesn't include any version history or comments when you save a local copy of a file. When you reimport this file, Figma will treat this like a new file and it won't be connected to the original.
If you want to export your design to other tools, we recommend that you copy and paste the entire frames, if supported, or export SVGs of your frames and import them into other tools.
Create and view files
Create Figma design or FigJam files inside team projects, or in your own drafts folder. You can always move files between drafts, projects, and teams as your designs evolve.
Create either file from the file browser:
Click New in the top-right corner of the browser.
Select Design file or FigJam file
Figma will open the file in the appropriate product.
Share files
Files are more than documents, they're collaborative spaces that let you bring everyone into the design process.
Whether you want to walk internal stakeholders through designs, brainstorm a new project, or get copy suggestions from writers - you can share your FigJam or Figma designs and start collaborating.