Who can use this feature
Anyone with can edit access can apply or edit paints
Paints can be colors, gradients, or images. In Figma, you can use the Color picker to apply paints to fills and strokes.
Paints can be applied to the following objects and shapes using the fill or stroke properties:
Text layers
Basic shapes
Vector networks
Boolean operations
Frames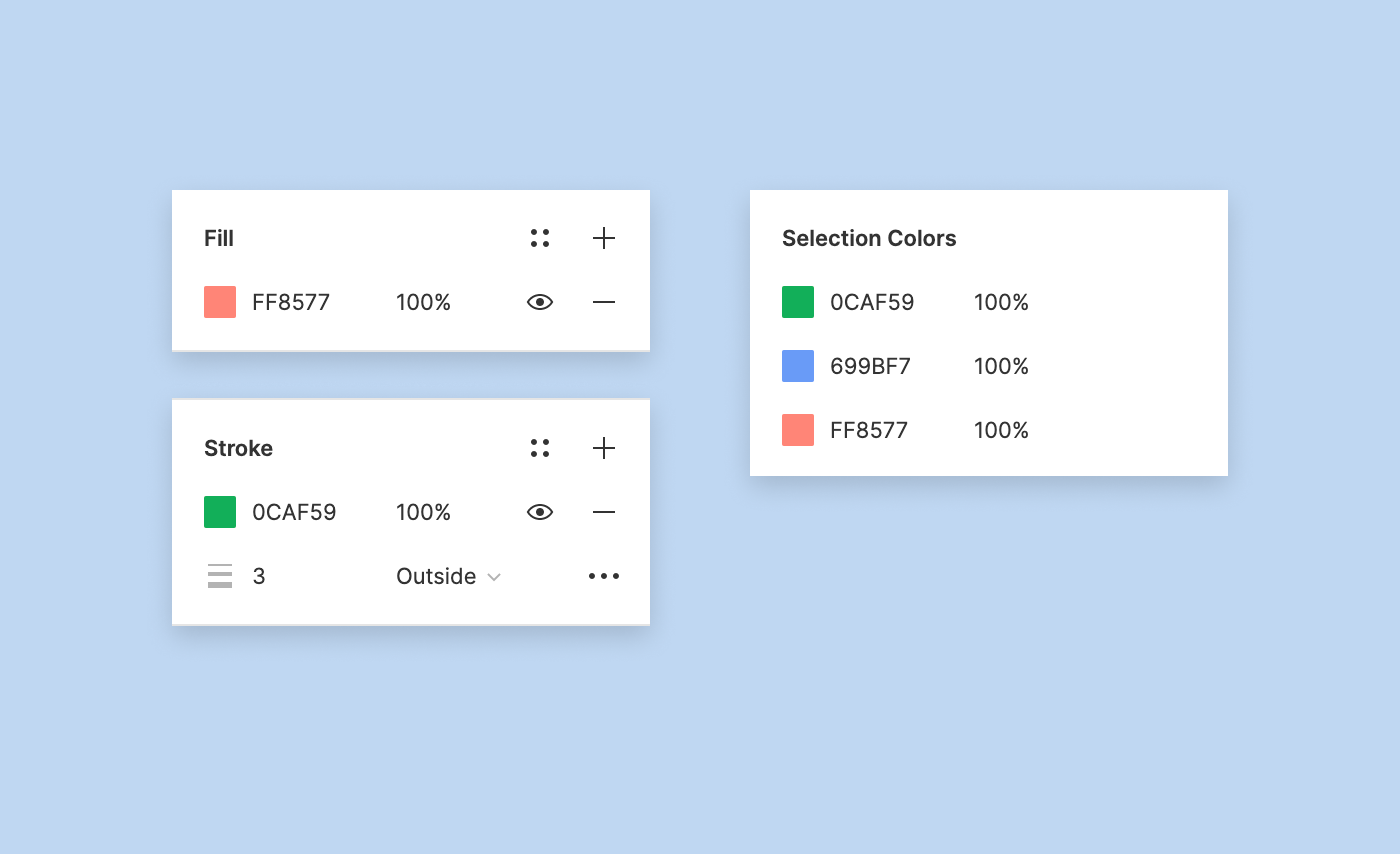 Paint types
There are three different types of paints you can apply:
Solid: a solid color or paint.
Gradients: choose from four different gradients:

Linear (gradient): a progressive transition between two colors on a straight line. You can choose the angle of the line.
Radial (gradient): a circular gradient that has a color at the center which transitions to another color on the edge. This could be another color, or a fade to transparent.
Diamond (gradient): a gradient with four points that starts in the center of the object or layer. You can adjust the width and height of the gradient individually.
Angular (gradient): creates a gradient clockwise from the starting position. You can adjust the location of both colors in the gradient to create a softer or harsher angle.

Image or GIF: a static image or animated GIF. Learn more about adding images to your designs.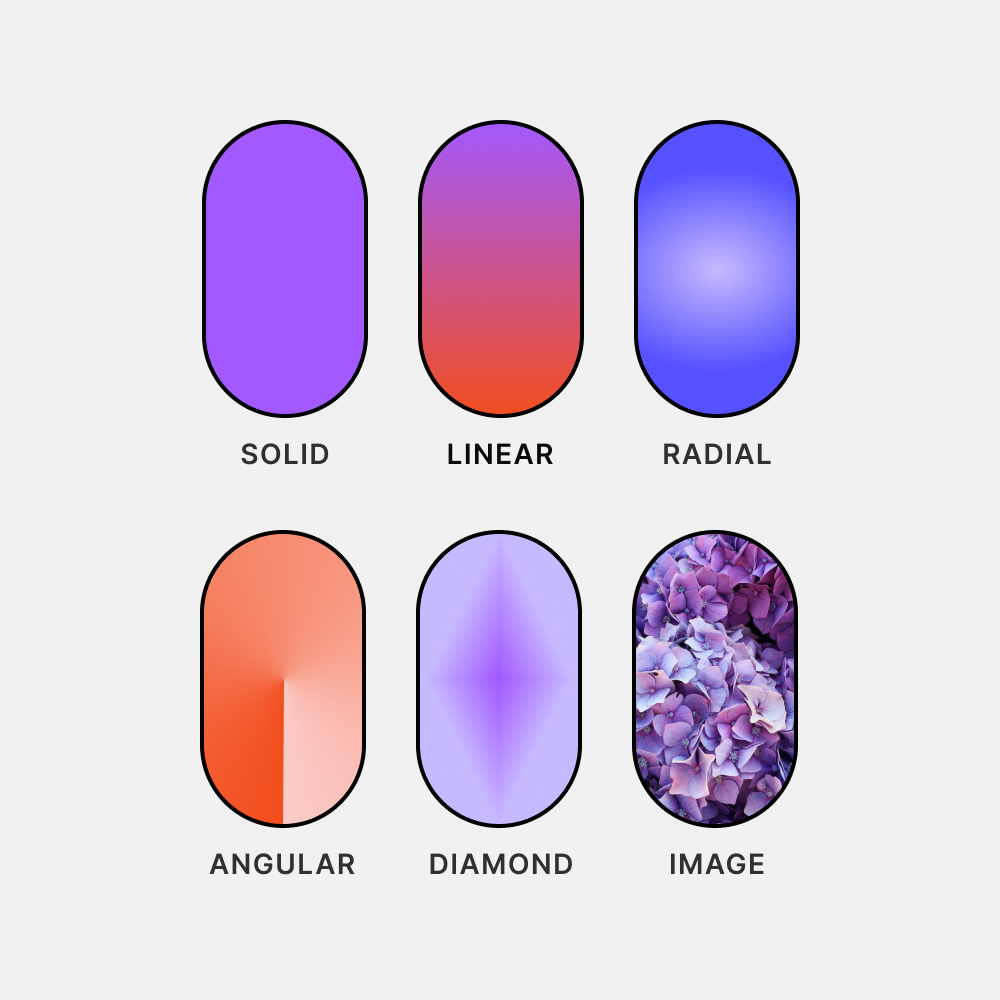 Figma Tutorial: Gradients