Figma has a number of features under development that are available to users in beta. In this article, find out which beta features are available, what they are, their beta types, and how to access each one.
Beta types refer to the level of access. These include:
Open beta: All Figma users can join the beta.
Closed beta: Only users who receive an invite can join the beta.
Limited beta: The beta is available to all Figma users, but is limited to a certain number of beta users.
Note: Beta features can change during the beta period. You may experience bugs or performance issues during this time.
Desktop app
open beta
Figma has a beta version of the desktop app available.
By using the beta version of the app, you're helping Figma test bug fixes and performance improvements, before we release them to the general public. The beta version does not give you access to features Figma hasn't released yet.
You can install and use the Figma desktop app and the beta version at the same time. Both versions of the desktop app will offer the same core features and functionality.
Learn how to download the beta version of the desktop app →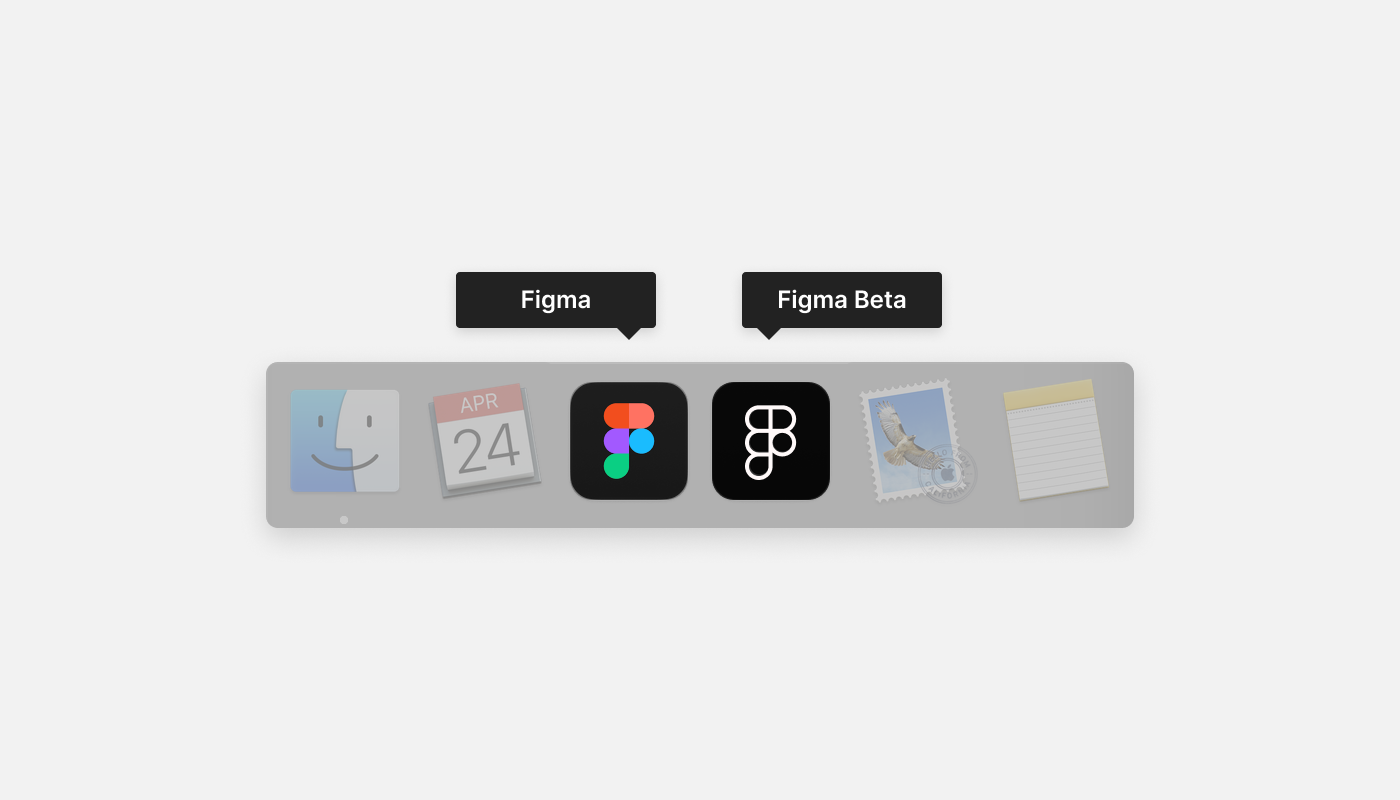 International keyboards
Limited beta
Figma's keyboard shortcuts were originally based on the layout of QWERTY keyboards. This means some shortcuts aren't available for people with keyboards in other languages and layouts.
We're excited to announce our first round of improvements in this area. We have limited betas open to people using the following keyboard layouts:
German (QWERTZ)
French (AZERTY)
Japanese (Kana)
British English (UK)
Swedish / Finnish
Danish
Norwegian
Italian
Spanish (Spain)
Spanish (Latin America)
As part of this beta, you'll be able to set your keyboard layout in your preferences. This allows you to use shortcuts in Figma that are mapped to your specific keyboard layout.
If you want to join one of these betas, or suggest another keyboard layout, please register your interest. If you've already joined a beta, learn how to use these keyboards in Figma: Select keyboard layout →