Adjust Permissions on a File
Before you Start
Who can use this feature
Users in Professional or Figma Organization plans
Team Owners, Admins or File Owners can adjust a File's Permissions
You can create Files within Projects in a Team. Or, work on Personal Files in your Drafts.
Generally, any Files created within a Team will be accessible to all Team members. Team members will be able to interact with any Files based on their team permissions.
You can adjust a collaborator's access to a File in your Drafts. If you are in a team, you can adjust a collaborator's permissions on each File.
Note: When you upgrade someone to an Editor on a File, we will also include them as an Editor in your billing. We won't make any changes to their Team Permissions.
Adjust File Permissions
Adjust a Team Member's Permission on a File via the File Sharing modal. You can access the file sharing modal from a couple of places:
Project Page

: Right-click on the File and select

Share

.

Editor:

Click the

Share

button in the menu bar.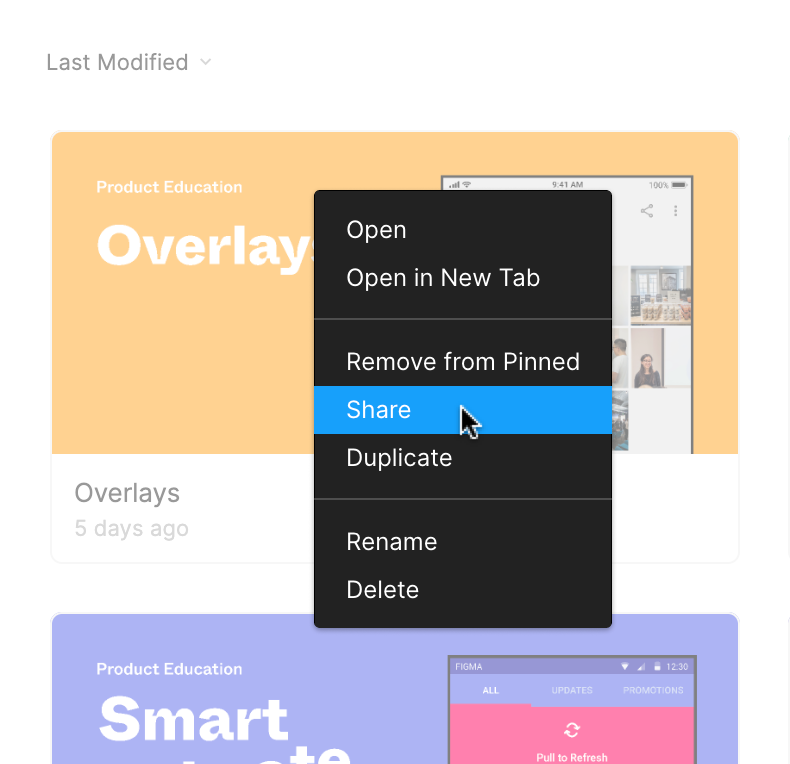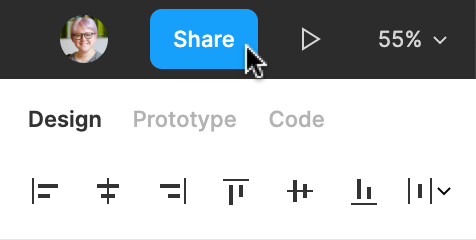 File Sharing
Open the File Sharing modal (see above)

Click the arrow next to the member's current access.

Select

Can View

to make them a

Viewer

Select

Can Edit

to make them an

Editor

Click the

✕

to close the Sharing modal and return to the File.